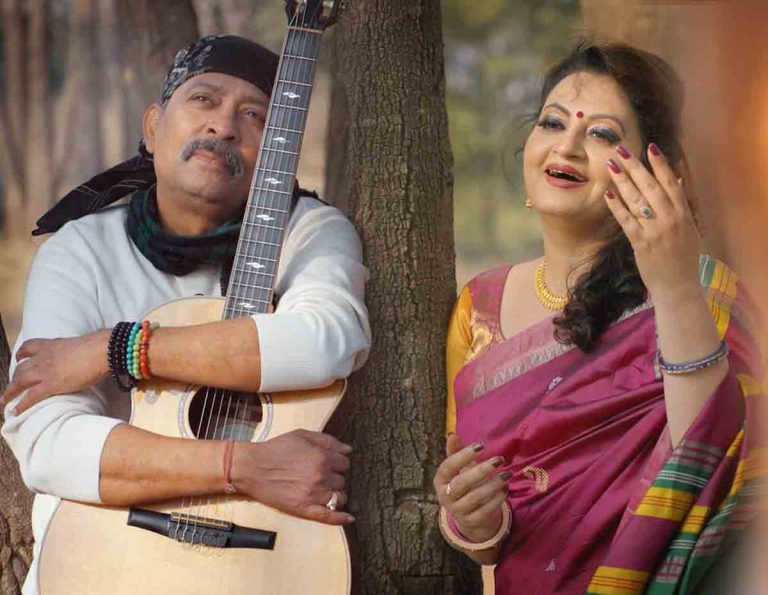 New Delhi News, 25 Feb 2022 : Song 'Naina Milaike' was released recently . This new classical based track is a lyrical composition, written by the renowned musician and composer Satish Sharma. The melodious track has been lyrically amplified by the classical singer Meeta Pandit, the sixth generation maestro of the Gwalior Gharana.
The song takes us on the journey of woman's total and complete surrender to her beloved which can be compared to Meera's devotion and everlasting love for the supreme- 'Krishna'. The song is based on Raga Jhinjhoti and the touch of baul music of Bengal. The land of love- Rajasthan, sets itself as perfect backdrop to this soul touching melody.
The pandemic has affected one and all over the world. Lovers have been stranded in different parts of the world due to lock down, not able to meet in many situations in the fear of infection, many have lost their loved ones without even bidding a good bye. However, 'naina milaike' reiterates our faith in love yet again.
 About Musician & Composer Satish Sharma
Satish Sharma an artist driven by passion, has worked with singers like Shubha Mudgal, Sunidhi Chauhan, Sonu Nigam, Kunal Ganjawala, Mohit Chauhan, Mahalakshmi Iyyer, Labh Jhanjua, Palash Sen and K.K.  Among his most popular albums are Nachoon Sari Sari Raat' with Shubha Mudgal and Sukoon with sitar Maestro Shujaat Khan. His last released feature film is Zubaan, Gutargu and 99.9 FM.  Amongst his last released works are albums such as Love Songs on Guitar (Vol. 1 &2), Ragas on Guitar and Morning Bliss by Saregama, Ek Tu, Sufi Strings. Satish has always liked to experiment and keeps discovering new avenues in his pursuit of excellence and Sapt guitar is another milestone in this journey.
About Singer Meeta Pandit
Meeta Pandit a soulful singer, is a leading and popular vocalist of Hindustani Classical Music. She has enthralled audiences both in India and in more than 25 countries. She has recently been awarded Kumar Gandharva Award, besides this Sangeet Natak Akademi Award-  Bismillah Khan Award, Indira Gandhi Priyadarshini Award, Jayprakash Narayan Award, Sur Mani, Yuva Ojaswini, Yuva Ratna, and FICCI Award for music. She has also many albums to her credit. Prasar Bharati & Public Service Broadcasting Trust jointly made a film on her titled Meeta – Linking a Tradition with Today.  She comes from a legendary lineage of Gwalior Gharana of Hindustani Music.
Stay Tuned On:
ITunes
Saavn
wynk music
spotify
gaana
amazon music
deezer
hungama
Link – https://youtu.be/vsazkAgMI0U