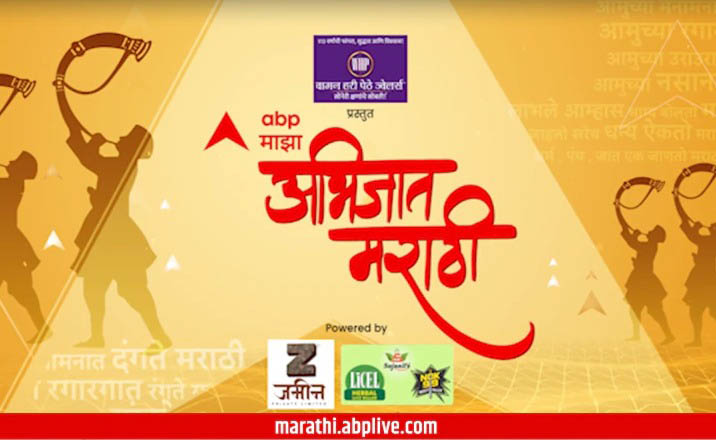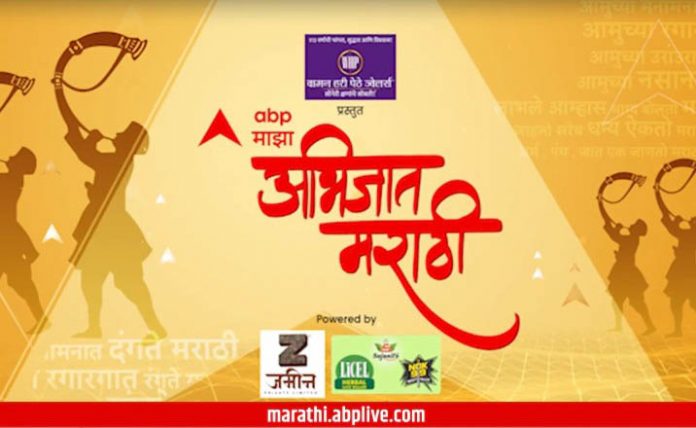 Mumbai, 26th February, 2022: ABP Majha organized a special conclave – Abhijat Marathi on the occasion of Marathi language day. The conclave included an on-ground event on 25th and 26th February where speakers from all walks of life spoke on the history and significance of promoting Marathi as an elite language.
The event was held at Welingkar Institute of Management's auditorium and will telecast on 26th and 27th February on ABP Majha, throughout the day. The conclave provided the perfect platform for the speakers to share their views on the growing demand of assigning an elite status to Marathi language. This demand has been gathering pace for quite a few years as the state administration has been pushing the central government on this demand. Several eminent politicians, activists, academicians, directors, writers and singers shared anecdotal examples and stressed upon the cultural significance of Marathi language and the need to support and enrich it for future generations, during the conclave.
On the first day of the conclave, Maharashtra Navnirman Sena Chief Raj Thackeray addressed the audience emphasizing upon the need for using Marathi language with pride across Maharashtra, he further stated that Marathi language is at the heart of Maharashtra's existence and paid tribute to historical figures like Chhatrapati Shivaji Maharaj for creating first Marathi dictionary. He also praised the efforts of artists and Marathi literary figures who have played a major role in the development of Marathi language. Sharing his ideas on using Marathi language with pride, he drew upon the example of the Mantralaya in Bengal where popular works of Bengali artists are displayed and Bengali songs are constantly played in the premises. He questioned why can't such pride invoking steps be taken at the Mantralaya in Maharashtra?
Raj Thackeray opined that the existence of languages does not depend only on assigning an elite status but how the governments and society collectively contribute towards enriching and sustaining the language.
Highlights of the event
Vinod Tawde:
"We have to put faith in the hearts of the Marathi people about the Marathi language and it is only us who has to do this. Today, the importance being given to the English language should be given to the Marathi language as well. Work needs to put in for Marathi Centre or building."
Subhash Desai:
"We, i.e. India should also do the same usage or experiment, as done by the Singapore."
"Now a days, people are afraid that if they do not know any other language than Marathi, then we might not get employment anywhere. People should get out of this thinking."
"We should teach our history to our kids and our mother tongue is as important as English."
"We should also give priority to our vernacular language."
Supriya Sule
"Learning Marathi is important. But, we should change ourselves with the times. Now, English is having international importance. If we have to keep the pace with the world, then we should learn it."
"I want my daughter to learn the language which I learnt. We have to think of the means through which we can register it at digital level."
"Today's young generation can learn both the languages."
"These days, the Marathi language books are available online. But, today's children don't have the habit of reading. If they have the desire to learn then both the children and their guardians can get those books and read them."
"Book stalls, which have been installed by the Maharashtra government are available at many places. But, the question is how much the people would like to utilise them. This is a point to ponder."
"We can make people understand this language through virtual classrooms."