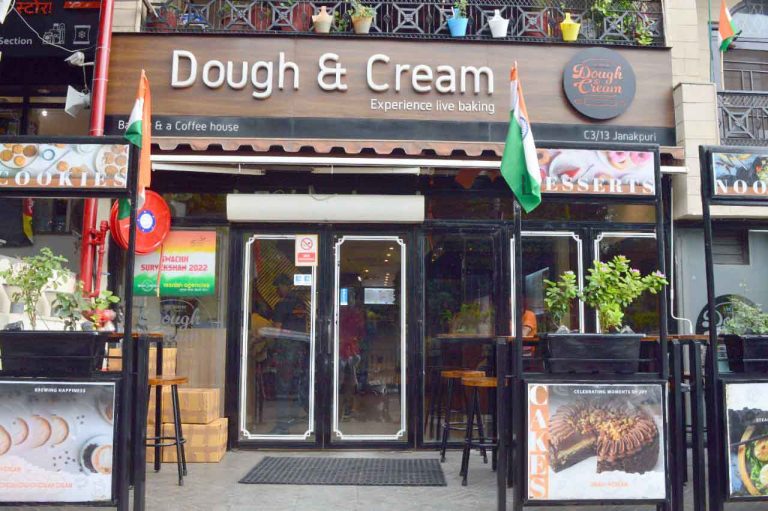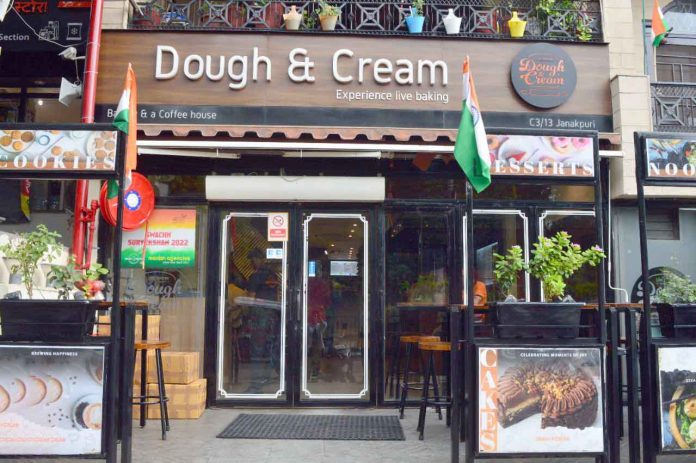 New Delhi: In barely four years, Dough and Cream bakery cafe, has served more than 2 million customers and is still counting. Dough and Cream is now accessible in ten different locations with a wide range of Cakes, cuisines of different kinds, dessert and beverages. The number of customers of this bakery café is rising day by day, and the firm intends to open many more stores in near future.
Dough and Cream completed serving 2 million customers in August 2022 and also celebrated Independence Day. They are celebrating both occasions by offering a BOGO deal which is buy one get one on all beverages from August 16th–August 31st, 2022 in all on their outlets, both offline and online, thanks to the success of the first store and the positive response from customers of all ages.The Bakery café boasts a live cooking system in all of its locations, as well as an open-fire oven. This approach not only draws consumers, but also allows them to engage in the preparation of their cuisine before serving. Young people, office workers, and the elderly love Dough & Cream cakes, cheesecakes, pastries, dry cakes, breads, and also their menu of different cuisine like continental, Italian, and Chinese which is loved by everyone.
Manish Kukreja, Founder and Director of Dough & Cream, remarked that "Our goal was to create a space where people of all ages could gather and enjoy high-quality items at a fair price. We, as a team, are excited to stretch our wings and develop around 50 stores throughout Delhi and the Delhi NCR, making Dough & Cream the No. 1 bakery café in India."
Gaurav Kukreja, Managing Director and Chief Tasting Officer at Dough and Cream stated "I am very thrilled that the hard work we have done is reaching millions and we are receiving so much love from the customers. This is just one milestone. Soon we will reach more places in Delhi and will have a place in every Indian household."

Dough & Cream began with a very modest approach, opening one store in C3 Janakpuri to provide customers with the best and most reasonably priced cuisine, desserts, and other items. In addition to cakes, Dough & Cream specialises in a wide range of delicious egg-free desserts, including handmade cookies, breads, chocolates, and many more, and is one of the best places for Chinese food. Dough and Cream offers cakes baked with love as well as personalized cakes to delight your most cherished moments. The chefs on staff have undergone extensive training, and they have years of expertise in producing products of the highest calibre. All products are carefully crafted using the finest materials and without the use of additives or preservatives.