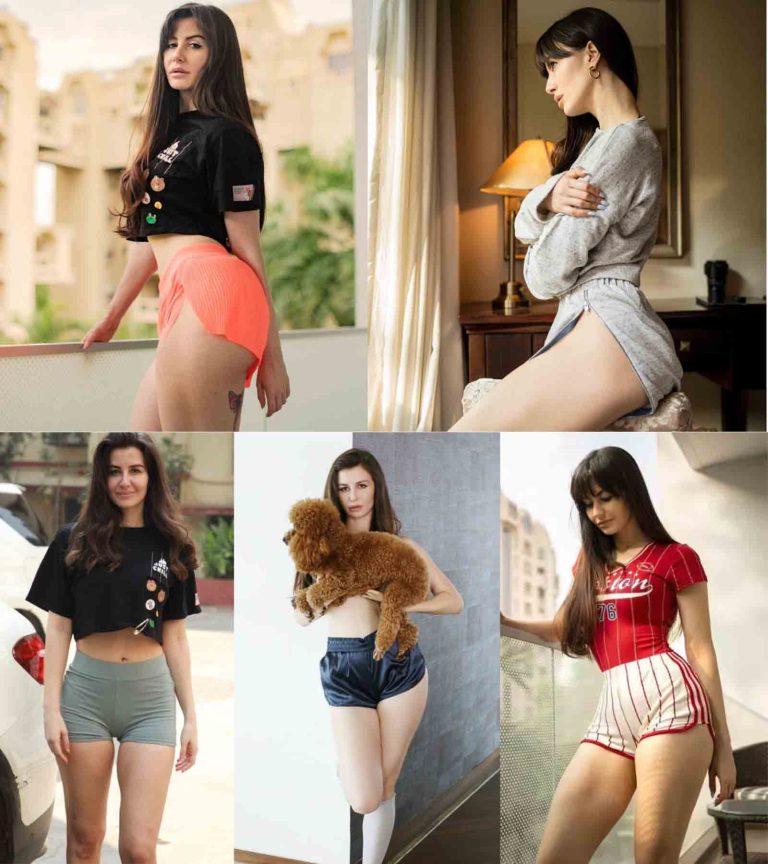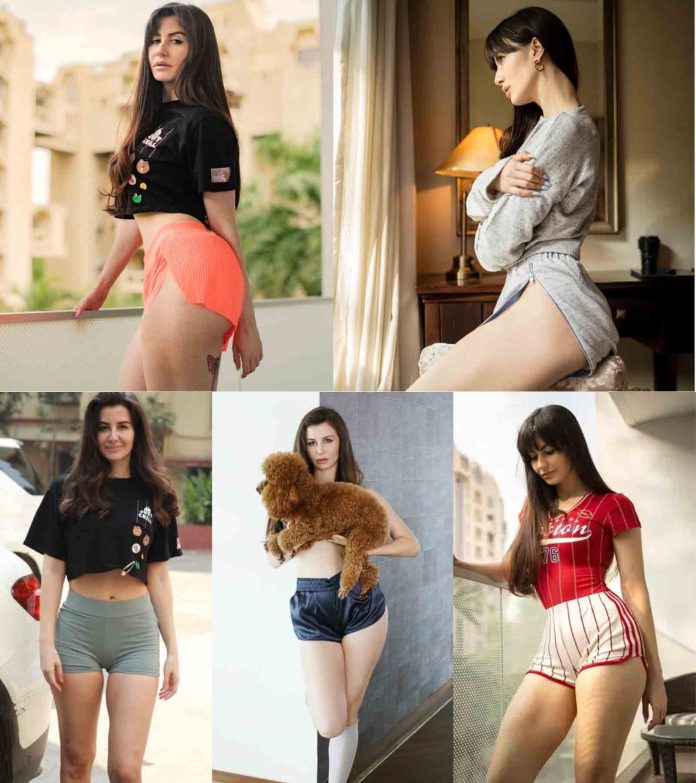 Mumbai : Giorgia's casual, chic outfits have made her a favorite among the young girls who look up to her. The actress can pull off any look effortlessly. In fact, Giorgia Andriani is known to sport all kinds of ensembles with equal elan; however, her love for hot shorts recently came to our attention. The actress has a collection of hot shorts that we could stare at all day, especially when she's in them. So let's take a look at some of Giorgia's hot shorts look that you can totally replicate this summer!
Denim it up!
https://www.instagram.com/p/CnjuLctvBZh/
Putting the spotlight on her toned legs, she is wearing a hot denim shorts and a multicolor crop top with cute graphics. Girogia has pulled the outfit together perfectly.
Pretty in Pastels!
https://www.instagram.com/p/CjIb1D8Pxta/
Wearing a white crop top and casual pastel shorts, the actress displays her figure in a very comfortable outfit.
Greying around!
https://www.instagram.com/p/CHXJtduFdxZ/
Giorgia Andriani sports a casual look like no one else. Wearing a gray crop top with gray shorts, the actress has certainly mastered the art of posing.
Classic Black!
https://www.instagram.com/p/CgMcn7dvD3D/
https://www.instagram.com/p/CWfJWZfPgvb/
Giorgia Andriani also takes fitness seriously, and her toned body bears witness to this. In this look, Giorgia paired black shorts effortlessly for a good workout session.
A little fun with prints!
https://www.instagram.com/p/CdiRkadqODq/
It's hard not to admire the actress in this loungewear. The shorts with the print is a cute addition to Giorgia's collection.
Little pops of color!
https://www.instagram.com/p/CcKWbODvYVI/
Want a cute little shorts you could travel in all day? Take a look at Giorgia Andriani's travel leisure wear that will make you stand out instantly.
That velvet touch!
https://www.instagram.com/p/CcF0t8CqhN4/
The actress is wearing a lavender velvet shorts, and those are probably the most comfortable and fashionable when paired effortlessly with a tshirt.
Stripe it up!
https://www.instagram.com/p/CHc0rgVF_Es/
In this look, Giorgia Andriani has worn a jersey-like outfit with a red shirt and white hot pants with red stripes, the outfit perfectly hugs her body and seems fashionable.
On the work front, Giorgia is currently enjoying appreciation from netizens for her latest song with T-Series BIBA. The actress will soon also make her Bollywood debut with Shreyas Talpade in Welcome to Bajrangpur.