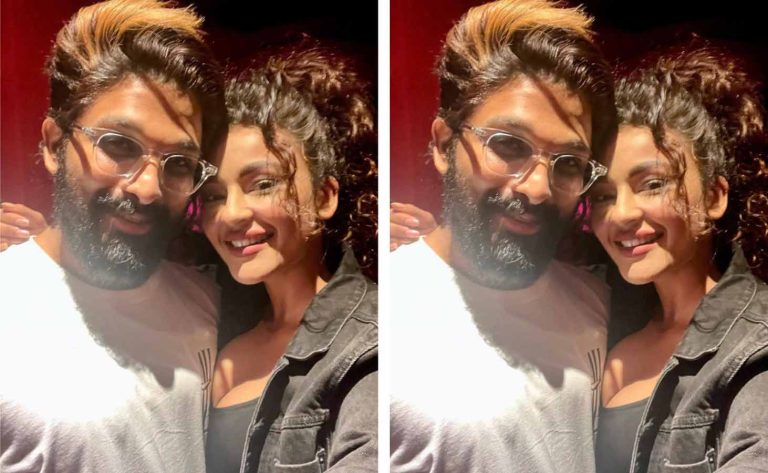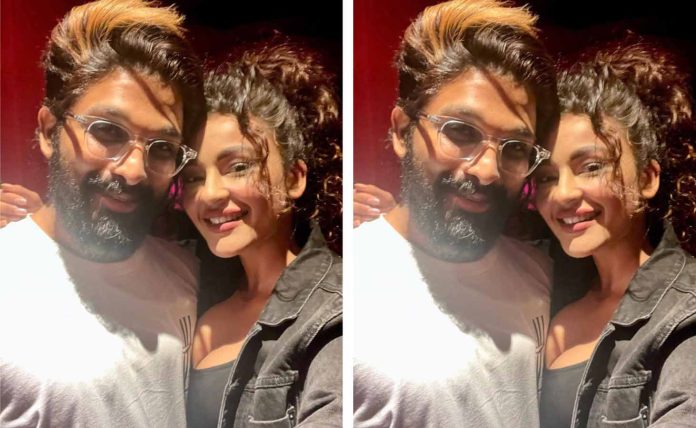 Mumbai : Seerat Kapoor, the talented actress who has carved a niche for herself in the Tollywood industry, recently made her much-anticipated debut in Bollywood with the movie "Maarrich." Now, the actress is all set to be seen in Dil Raju's next film. While the film itself has been generating buzz, it's a recent picture shared by Seerat Kapoor that has sent fans into a frenzy. In the photo, Seerat Kapoor is seen posing with the sensational Tollywood superstar Allu Arjun, leaving fans speculating about a possible collaboration between the two actors.
Seerat Kapoor took to her social media accounts to share a captivating picture alongside the immensely popular Tollywood actor, Allu Arjun. The photograph captured their radiant smiles, and the chemistry between the two was palpable. The picture soon went viral, with fans eagerly sharing and speculating about the possibility of witnessing this dynamic duo on the silver screen together.
Seerat Kapoor's viral picture with Allu Arjun has set tongues wagging, and fans are eagerly awaiting a potential collaboration between the two actors. While there have been no official announcements regarding any joint project between Seerat Kapoor and Allu Arjun, the viral picture has only intensified the curiosity and excitement among fans. One user commented, "dude you guys make sucha cute pair on screen !!!" while another said, "Pushpa 2 ?"
Sharing the photo, Seerat captioned the post as, "Dancers don't need wings to fly! Their energies lead. Those who know. Know" Check out the photo now,
https://www.instagram.com/p/Cr-mzjrvSFL/
Seerat Kapoor and Allu Arjun's chemistry in the photo is undeniably exciting. Their fans can't wait to see them in a romantic drama, a high-octane action film, or a suspenseful thriller. The mere possibility of a collaboration between these two artists has sparked excitement among fans.