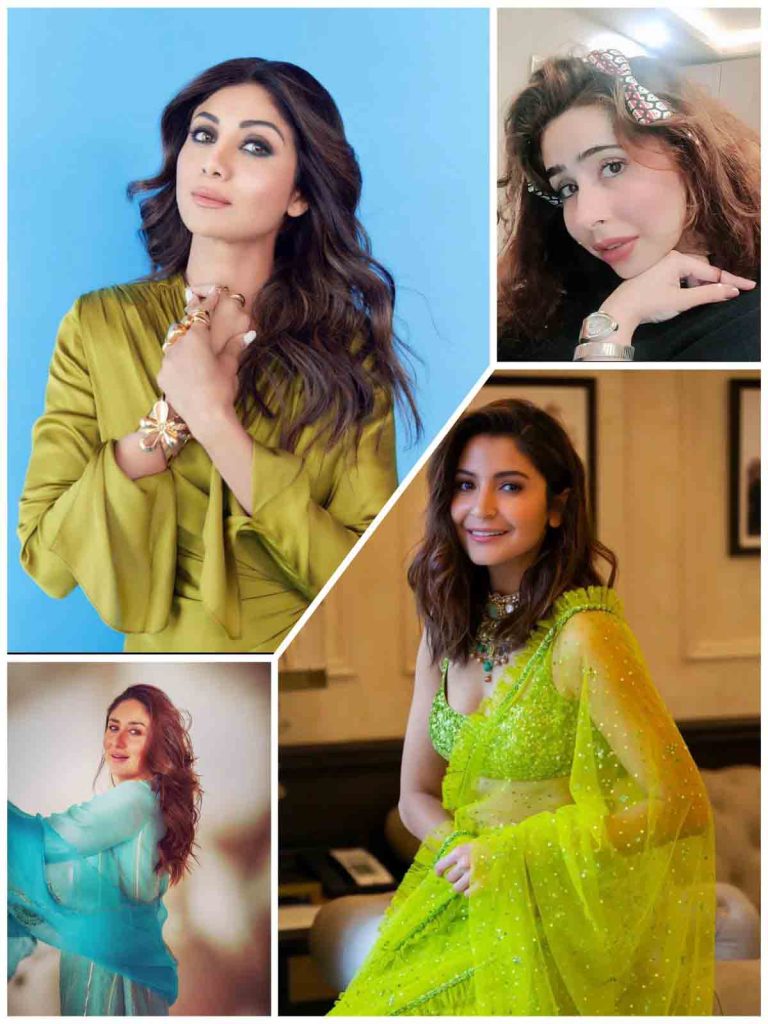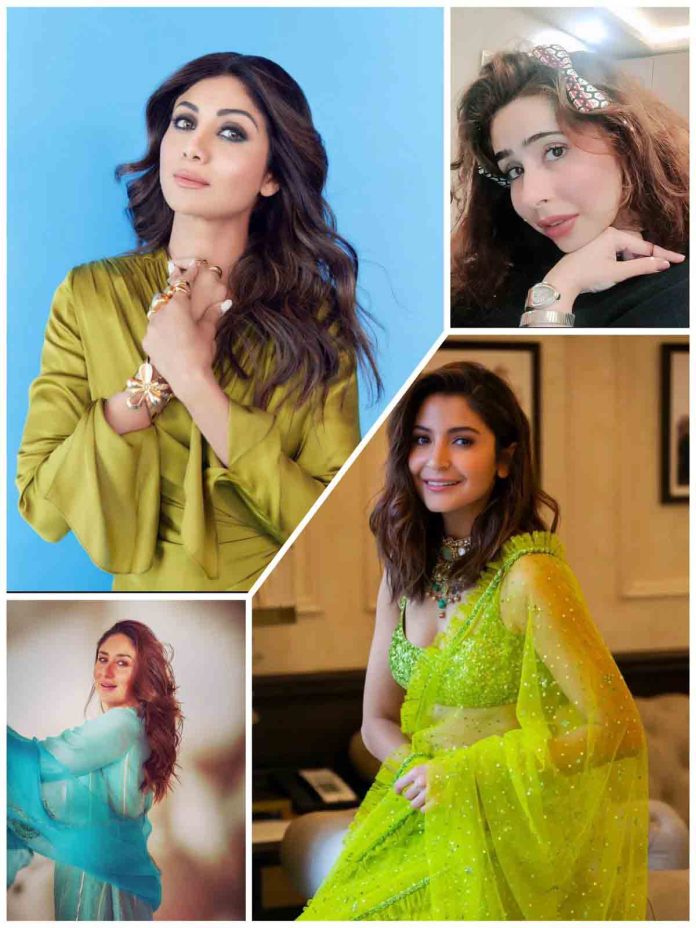 Mumbai : Indian Celebrities are known for their glamorous and luxurious lifestyle. Today we are going to take a glance at the most expensive celebrity-owned watches. In this generation, where many check time on mobile,you will be surprised after knowing how much money celebrities are willing to spend for their craze of watches-
1. Anushka Sharma – Rolex
Actress Anushka Sharma has been seen wearing Rolex Cosmograph Daytona Rose Dial 18K, which costs nearly $65,900 or almost 50 Lakhs rupees. This was revealed after she posted a selfie wearing this watch on Instagram. The actress also owns other luxury watches and is a brand ambassador for watch company Fossil India. However, Anushka Sharma's net worth recently has been reported near ₹300 crores, so this might not actually be a big purchase for this fashion queen.
2. Shilpa Shetty Kundra – BvlgariSerpenti
Actress Shilpa Shetty Kundraowns a Bvlgariserpenti watch worth nearly Rs 16, 99,000. BvlgariSerpenti watches are popular all over the globe and known for their splendid design. The watch model Shilpa Shetty owns made of rose gold, and sapphire crystal has been used instead of glass on the watch. BvlgariSerpentilet you customize your watch as per your design and is hence popular among many celebrities, especially Hollywood, and can be seen many times during the Oscars and the red carpet.
3. Himanee Bhatia – BvlgariSerpenti
The multi-talented actress owns a BvlgariSerpenti watch from the beautiful Serpenti Seduttori watch collection. The watch approximately costs more than Rs 20 Lakhs. This magnificent watch is famous for its hexagonal pattern on the bracelet inspired by serpent scales. The bracelet is also made of rose gold giving it an elegant look. The drop head shape of the watch gives it the illusion of showing time inside a serpent head. The watch is also studded with diamonds and a rubellite. The watch looks elegant and enigmatic at the same time.
4. Kareena Kapoor Khan – AudemarsPiguet
Kareena Kapoor Khan owns AudemarsPiguet Royal Oak which costs around $50,200 or approximately Rupees 41 lakhs. The actress is known for her luxury watch collection and also owns other watches like – Santos De Cartier worth Rupees 6 lakhs, AudemarsPiguet Royal OakOffshore, which costs Rupees 23 lakhs, Rolex costing nearly Rupees 6 lakhs and BvlgariSerpenti watch, which is worth Rupees 28 Lakhs. It is safe to say she is a luxury watch enthusiast.
5. Kajal Agarwal- Cartier Ballon Bleu
This South Indian actress owns Cartier Ballon Bleu Rose Gold which is approximately costs Rupees 10 lakhs. The specialty of this watch is that it is made of rose gold and has 69 pieces of studded diamonds in it, each worth 0.77 carats. Cartier Ballon Bleu is known to be worn by famous, influential women like Kate Middleton, Pippa Middleton, Julianne Hough, and many more.
Watches are not only a device to see time but jewelry pieces and fashion accessories. They can enhance one look and also be worn to create a fashion statement. No wonder celebrities all over them have this special obsession with them.