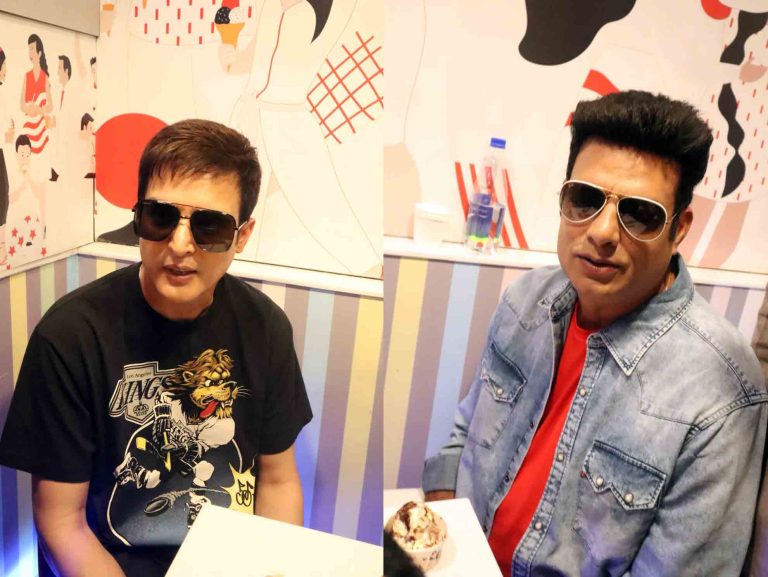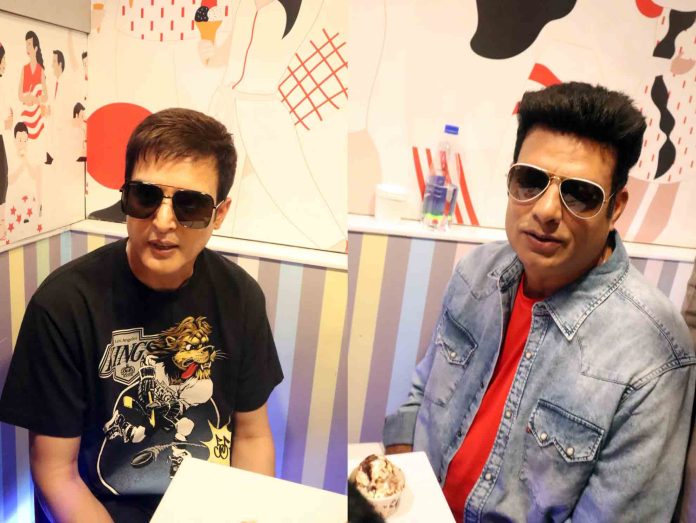 New Delhi : The movie Azam trailer has been making headlines ever since its release. Azam's trailer, a story of one night in Mumbai's underworld, has been viewed by more than two million people on YouTube, while the film's trailer is being liked by users on other social media. Actors Jimmy Shergill and Abhimanyu Singh reached the capital Delhi for the promotion of the film. The film was also promoted among the local people at Food Joint Nirula, located in Connaught Place. Jimmy Shergill and Abhimanyu Singh took selfies and pictures with fans while enjoying local food.
A new and unseen style of actor Jimmy Shergill will be seen in the explosive film 'Azam', which exposes the layers of Mumbai's crime world. Jimmy Shergill's look impresses a lot in the film Apart from Jimmy Shergill, Abhimanyu Singh and Indraneil Sengupta will also be seen in important roles. A BMX Motion Pictures Pvt Ltd and DBX Motion Films LLP presentation 'Azam' exposes the dark side of the Mumbai underworld and dives deep into the underworld to show the ruthless faces of the mafia. Directed by Shravan Tiwari and T.B. Produced by Patel, 'Azam' will also feature Vivek Ghamande, Govind Namdev, Raza Murad, Sayaji Rao Shinde, Ali Khan, Anang Desai, Shishir Sharma, Sanjeev Tyagi and Mushtaq Khan in strong roles.
Regarding his character in the film 'Azam', Jimmy Shergill says, "In the film, I am playing the role of Javed, who is closest to the most powerful don of the city, Nawab Khan. Will get. I had a lot of fun projecting the mindset and mood of this character on screen."
Actor Abhimanyu Singh said, "It is very important for me to keep refining my craft as an actor and the journey continues even today. Every character I play is an opportunity for me to further refine my skills as an actor. There is a golden opportunity. I believe that for me the commercial success of the film is not my only achievement, but it is very important for me to play every character in a good way."
'Azam', which is going to release in theaters across the country on May 19, 2023, is a film full of mystery and thrill that will keep you hooked till the end. The film is set against the backdrop of a succession war left behind by Nawab Khan, a mafia don who controls the city through his five henchmen and instills fear among the people.