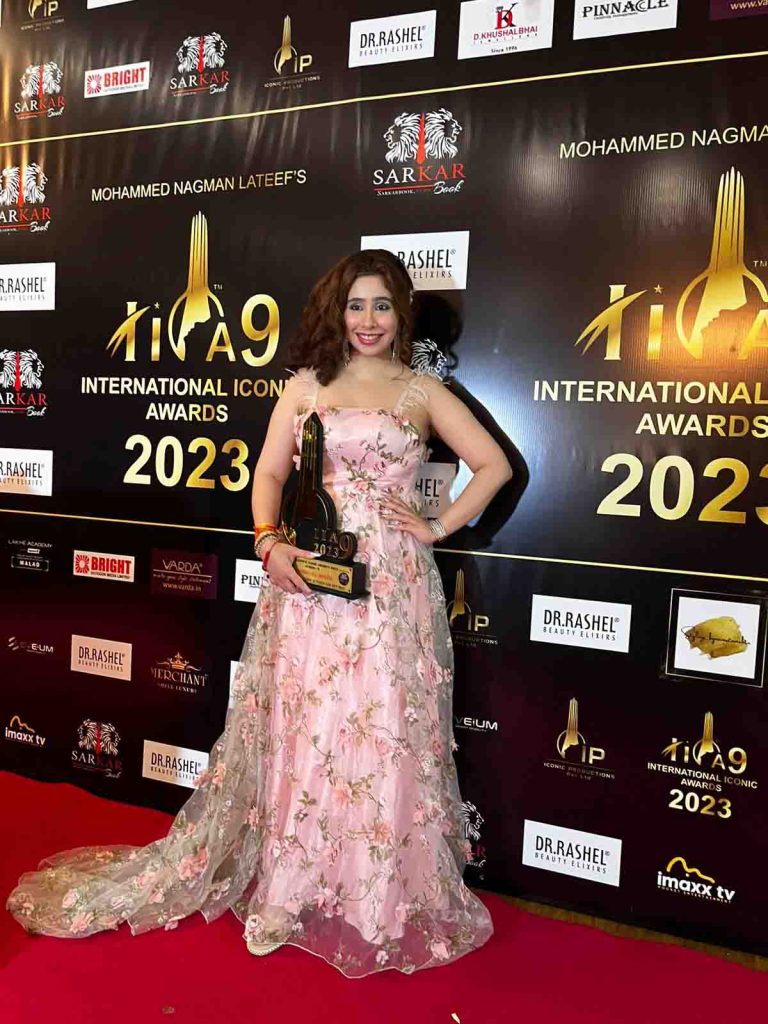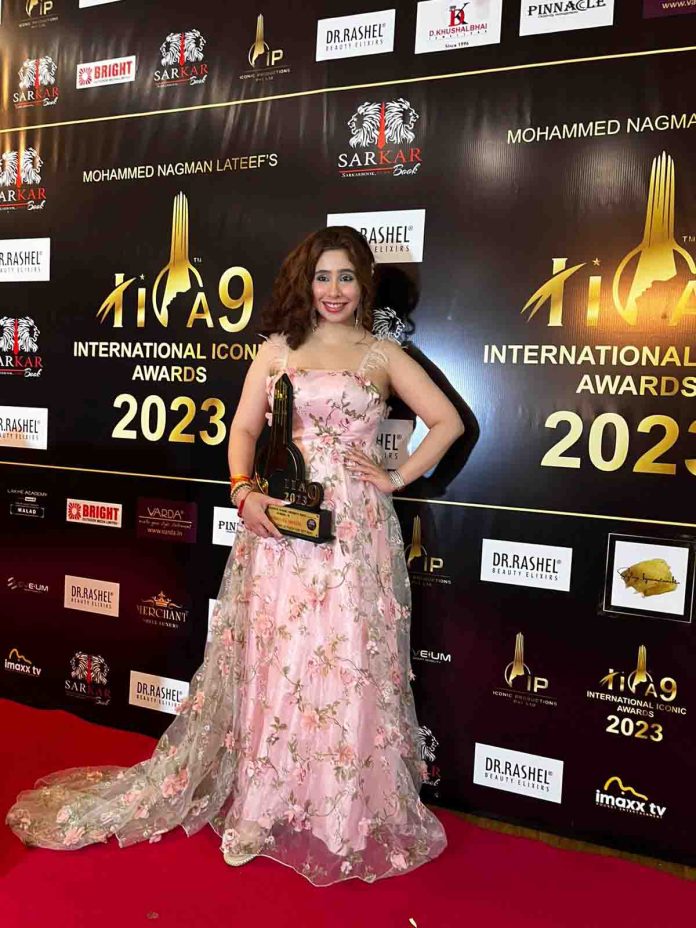 Mumbai : In a glittering ceremony held at a prestigious venue, the extremely talented and versatile actress Himanee Bhatia was honored with the International Iconic Award 2023 (IIA 2023), for her outstanding performance in a leading role in the OTT film 'Blink' on MX player. This coveted recognition celebrates her incredible talent and contribution to the world of acting, solidifying her status as an actor who has become a star at the blink of an eye, in the entertainment industry.
The International Iconic Award (IIA 2023) is a significant honour given to people who have demonstrated amazing talent and outstanding performances in the entertainment industry. The event was attended by many famous celebrities including Ayyushman khurana , raveena Tandon, rani mukherjee, Rajiv Adatia, adaa Khan, karan wahi, Priyanka chahar choudhary for this year
We can put last year Ranveer singh , vaani kapoor , Jim Sarbh etc was also awarded Karan Wahi, Rajiv Adatia, Mrunal Panchal, and others, making it a star-studded occasion. Himanee Bhatia's victory is all the more amazing given the tough competition at a time when OTT has beat movie theatres in terms of viewership, and winning Best Actress in a Leading Role in OTT category proves that Himanee is now, a superstar.
Himanee Bhatia's journey in the entertainment industry has been nothing short of remarkable. From her humble beginnings as a lawyer who shifted from Delhi to a theater artist to her breakthrough role in a critically acclaimed OTT movie 'Blink', she has captivated audiences with her exceptional acting prowess and innate ability to bring characters to life on-screen. Her dedication, hard work, and passion for her craft have been evident in every role she has portrayed.
In the last 6 months, Himanee has become a very popular face in OTT with 4 releases back to back. Himanee's next release is 'My Brown Eyes Boy' on MX player.