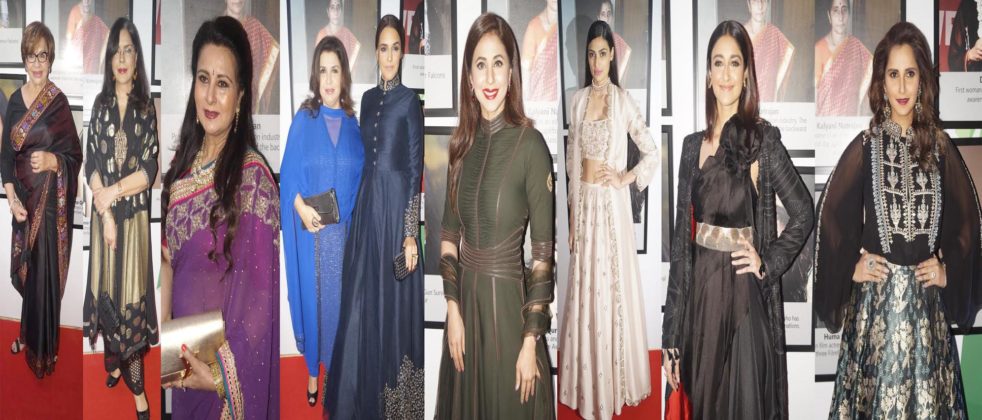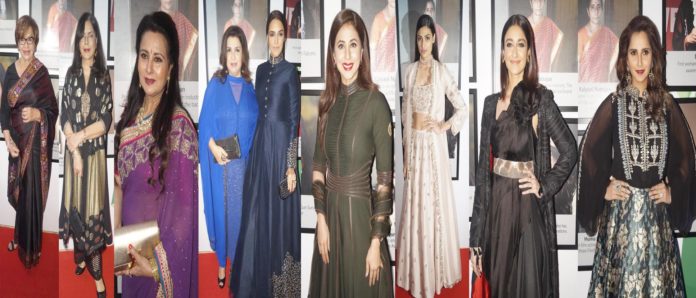 New Delhi News : Nation's capital Delhi went away with a delightful Sunday by the presence of big shots from Bollywood, Cricket, and other professions, who came along to celebrate the Women Achievers of India by the All India Mahila Empowerment Party. The entire event took place at The Lalit Hotel in Barakhamba Avenue. The main motive behind the celebration was to reward the women, who showed their incredible bravery in the face of some very dangerous situations and got neglected by society.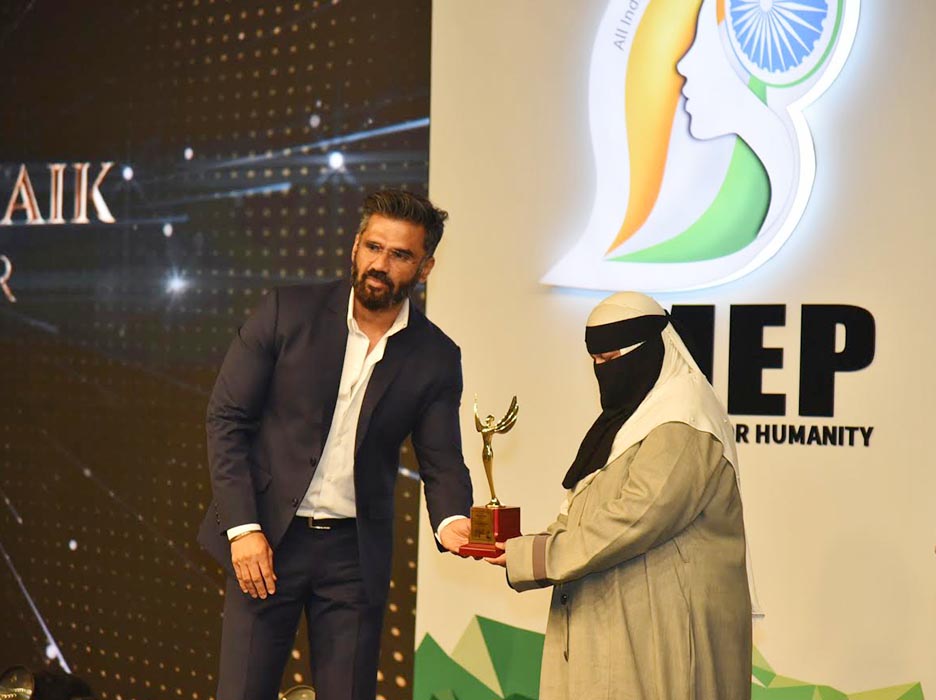 The evening was graced by the presence of Dr. Nowhera Sheikh the President of All India Mahila Empowerment Party & Shri Vineet Dhanda the Advocate Supreme Court of India. It started with a grand feel of Red Carpet which included heavy loaded personalities like, Sanjay Dutt, Bobby Deol, Suniel Shetty, Sohail Khan, Athiya Shetty, Sania Mirza, Farah Khan, Helen, Sana Khan, The Great Khali Alka Yagnik, Raveena Tandon, Chitrangada Singh, Zeenat Aman, Urmila Matondkar, Poonam Dhillon, Huma Qureshi, Neha Dhupia, Aftab Shivdasani, Azharuddin, Ashish Nehra cricketer, Ileana D Cruz, Lata Haya.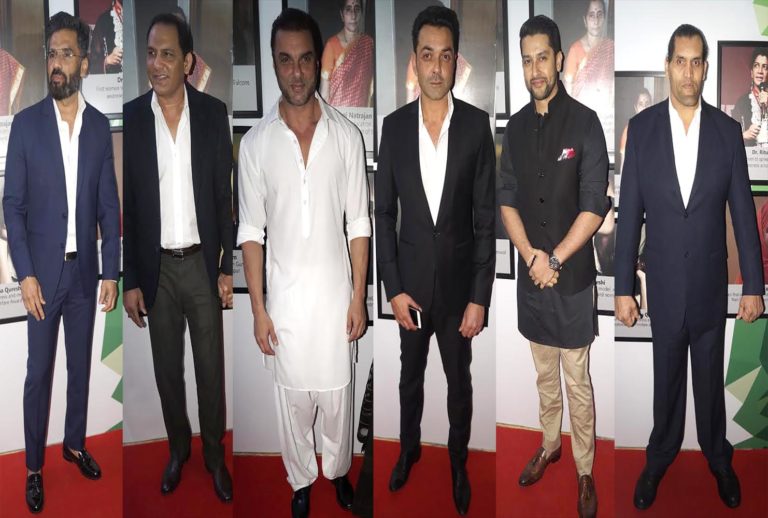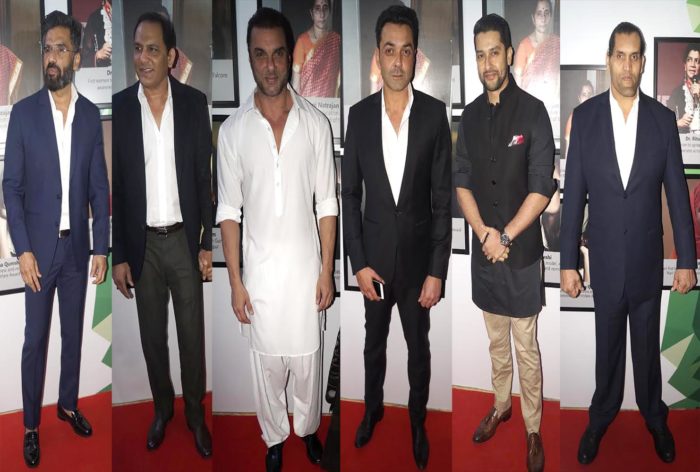 While interacting with media about the highlight of the evening, Sunil Shetty stated, "I am really proud that I am a part of such an occasion and yes it's always true that behind every successful man there is a Woman, and what I believe that behind every successful man there are lots of Women that are Mother, Sister, Daughter, and Wife. Women are the strongest being." Sohail Khan also seemed excited about the evening, he said, "I have two mothers, and I love them and respect them equally. We should always respect women." Sania Mirza said, "We should always appreciate Women Strength, hard work always shines whether it's a men or women it doesn't matter. People say and write a lot about empowerment but true empowerment comes from women." Huma Qureshi said, "We are here to greet the ladies, it's really important to make society realize the actual place of Women. We should this cause, its true motivation." Zeenat Amaan stated a message to all the women, "You are strong you are beautiful, you deserve the best. Just be what you are." Bobby Deol while asking about women empowerment said, "Things are changing nowadays, people's thinking is changed, the most beloved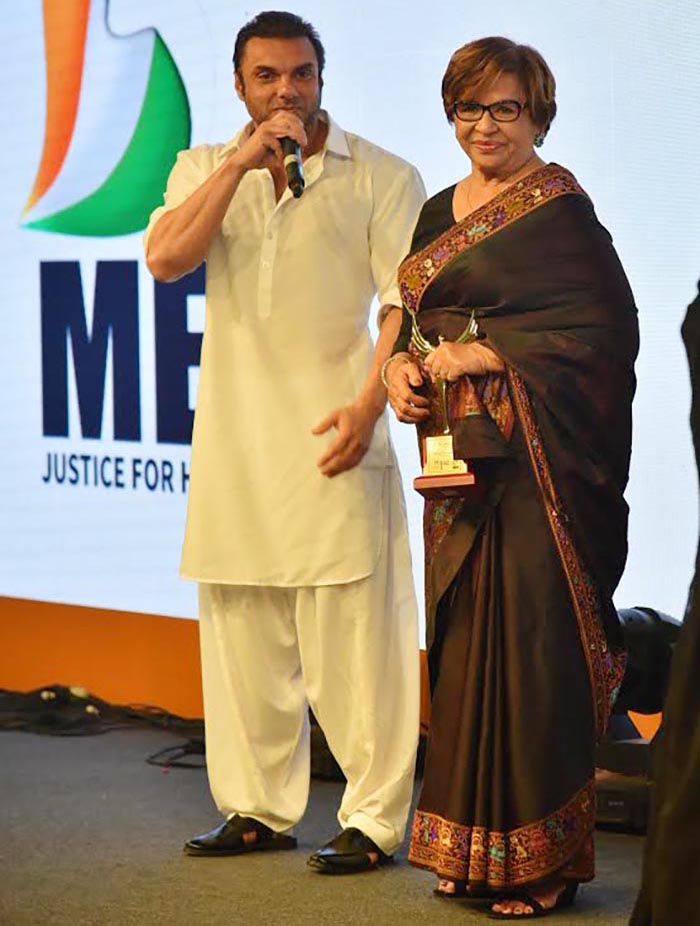 person in my life is my Mother and I never ever thought that men and women are different from each other." Farah Khan as always seemed confident about the entire scenario of women, she said, "It's since the start and always women are number one in every field. If I get information then I will definitely make a movie on such a concept." Neha Dhupia also shared similar and respectful thought about women empowerment.  On the other hand, Athiya Shetty got a question regarding Nepotism, where she very smartly stated, "I won't say anything about Nepotism, I think today we should talk about the proud event, our strength, and empowerment. Nothing about nepotism." The Great Khali also shared his point of view regarding women, he told media, "Empowerment starts from home, I would say even housemates should not demotivate women, there is no difference between men and women."
Well, through the All India Mahila Empowerment Party, Women across the India got a chance to showcase them and share their life experiences, which were somehow hidden from the world. Delhi witnessed the proud moment to recognize the transformational impact of such strong women who have been through a lot in their life. But still gives everyone the message that "Life Must Go On".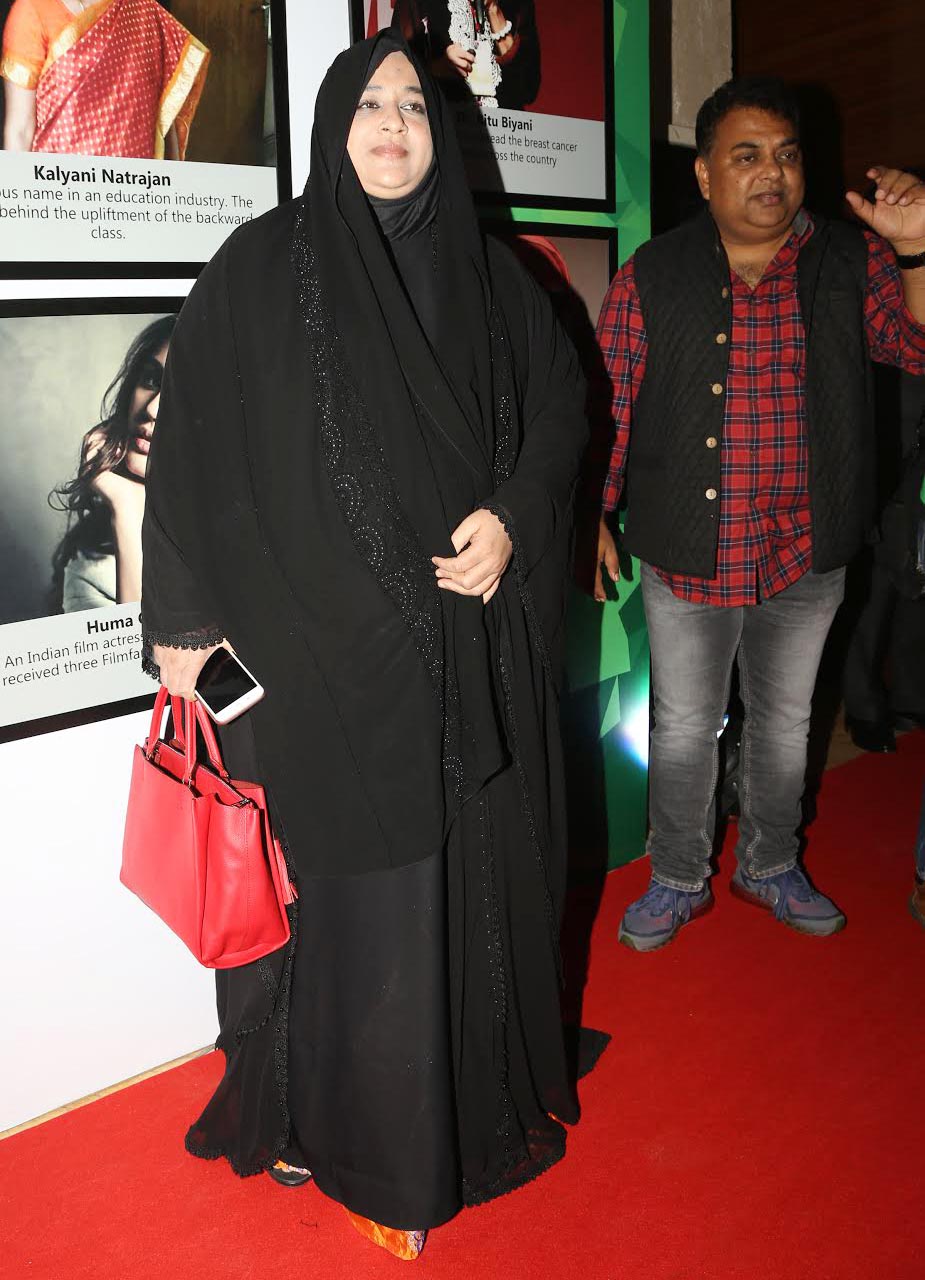 Ladies who got rewarded for their strength were:
1.)  UMMUL KHER had the bone disorder and was disowned by parents at a young age because of her illness but she is appearing for IAS examination on her own.
2.)  ARUNIMA SINHA First Indian amputee (she doesn't have both legs) to climb Mount Everest.
3.)  RUKHSANA KAUSAR, the daughter of a farmer and killed a LeT militant at her home in Jammu and Kashmir.
4.)  MAMTA RAWAT Despite losing her own home in Uttarakhand floods in 2013 she saved hundreds of people stuck in floods.
5.)  SOHAILA ABDULALI was gang-raped at the age of 17 and now works for the rape victims.
6.)  RITU BIYANI suffered from breast cancer and now she has traveled across the country spreading awareness of breast cancer among women.
7.)  BINALAKSHMI NEPRAM, She is a female activist who fights for gender rights and women led disarmament movement.
8.)  SITA SAHU, double Special Olympics medallist from Madhya Pradesh but now sells pani puri.
9.)  SHACHI SINGH has an NGO Ehsaas and it helps Charbagh station in Lucknow child labor free.
10.)    ASHA ROY, Won silver medal for 200m in Asian Athletics is a daughter of the vegetable seller.
11.)      SUNITHA KRISHNAN, Founder of 'Prajwala' she helps in rehabilitation of sex-trafficked victims.
12.)   SAFEENA HUSAIN tackles issues of gender inequality in India's Education system and Educate girls.
13.)    SINDHUTAI SAPKAL, social worker and social activist who is known as 'Mother of Orphans' she has 1042 adopted children.
14.)     DIPIKA PALLIKAL KARTHIK, First Indian Squash player. TANIA SACHDEV, chess player from India.
15.)      BHAKTI SHARMA, First Asian woman and youngest in the world to set record in open swimming in Antarctic waters.
16.)     ROOPA DEVI, First woman referee to be selected in FIFA.
17.)     REENA KAUSHAL DHARMSHAKTU, the first woman to reach the southernmost tip of the world, the South Pole, all in 38 days.
18.)      PHOOL BASAN BAI YADAV, known for her efforts towards the development of economically and socially backward women of Chhattisgarh, India.
19.)    SHAIL MISHRA, She now drives metro train in New Delhi at 120 km per hour and feels honored to be the first woman loco pilot from the state and Delhi.
20.)      LALTHANZAMI, Mizoram lady left behind a life of domestic violence and inspired other victims to stand on their feet too. She not only earned her own bread and butter with pride but has also learned not to suffer in silence. Her journey from abuse to empowerment is inspiring.
21.)   LEELA CHARAN DUTTA, most successful honey producer and beekeeper in North East India.