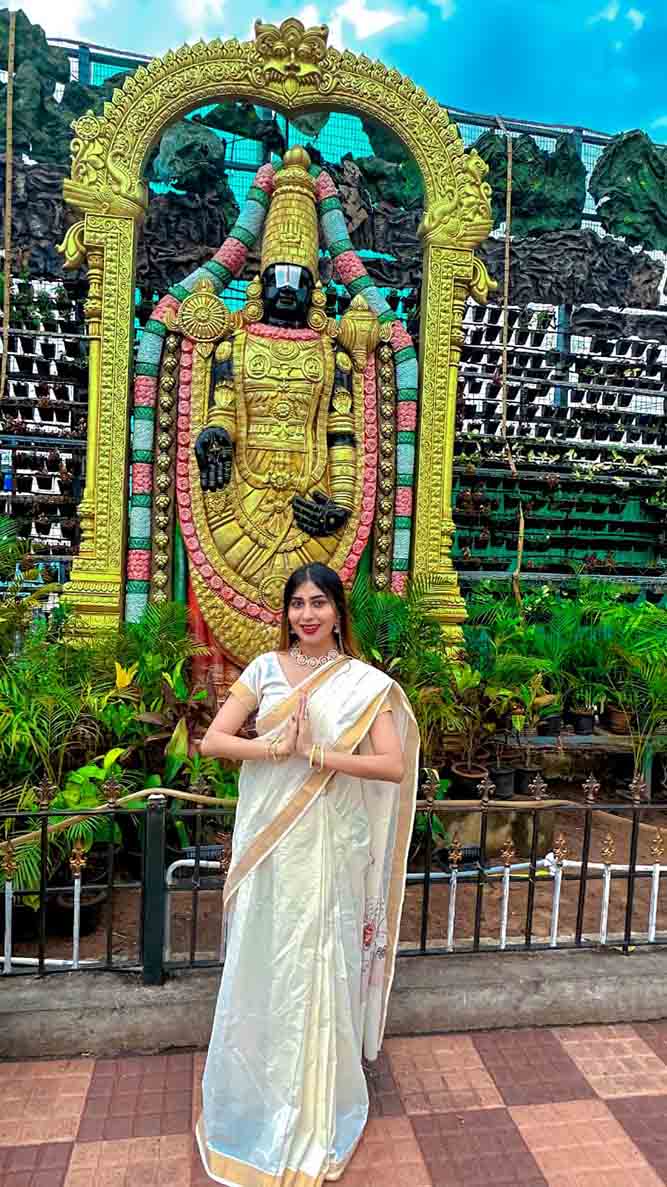 Mumbai : Actress Ruma Sharma visited the famous Tirupati Balaji temple in Andhra Pradesh and shared her blissful experience with the media. The actress expressed her happiness and gratitude for being able to get a morning darshan at the temple.
In her statement, Ruma Sharma said, "I feel extremely fortunate to have gotten a morning darshan at the Tirupati Balaji temple. It is believed that getting a morning darshan is considered to be a rare privilege, and I feel truly blessed to have experienced it."
The actress further added, "The energy and positivity at the temple are infectious. The aura of the temple is such that it fills you with a sense of calm and contentment. I felt like all my troubles were left outside the temple and all that was left was pure bliss."
Ruma Sharma also praised the management and staff of the temple for their dedication and hard work. She said, "The management and staff at the temple are doing an amazing job of ensuring that devotees have a comfortable and peaceful experience. Despite the large crowds, everything was well-organized, and there was no chaos. It was truly an unforgettable experience."
The Tirupati Balaji temple is one of the most revered and visited pilgrimage sites in India. Millions of devotees visit the temple every year to seek blessings from Lord Venkateswara. The temple is known for its stunning architecture, beautiful surroundings, and peaceful atmosphere.
Ruma Sharma's visit to the temple has not only left her feeling blessed and happy, but it has also inspired many of her fans to plan a visit to the temple. The actress has become an inspiration for many who are seeking peace and positivity in their lives.
In conclusion, Ruma Sharma's visit to the Tirupati Balaji temple has been a memorable experience for her, and her appreciation for the temple and its management is sure to inspire many others to visit this holy site.