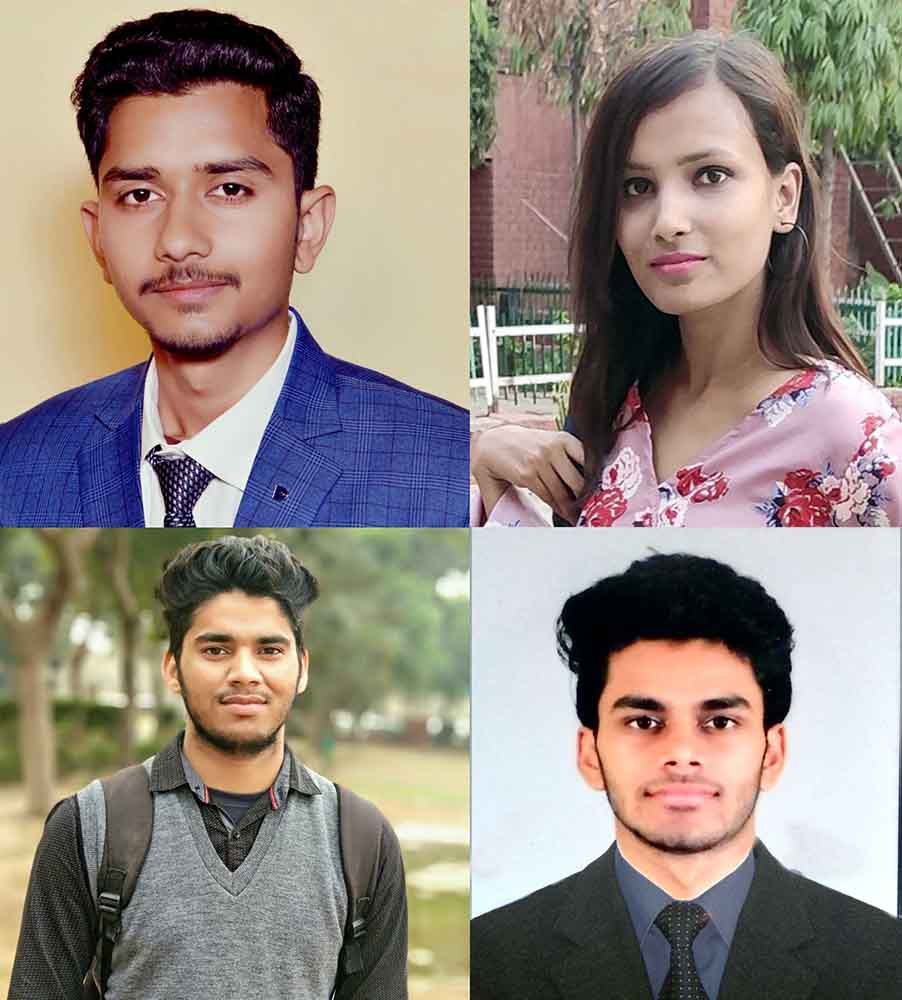 Faridabad News, 18 March 2020 : The students of J.C. Bose University of Science and Technology, YMCA, Faridabad have outshined in the recently declared All India GATE 2020 (Graduate Aptitude Test in Engineering) exam result. As many as 82 students of various Engineering and Science Departments of the University have cleared this highly competitive examination which was conducted online across 199 test cities of India and abroad by IIT Delhi in the month of February 2020. Thus, the JC Bose University has left behind the other Technical Universities in Haryana in terms of top GATE Ranking and number of students who have qualified GATE Examination.
Among those who have secured their place in top 100 are students of Electronics and Instrumentation (EIC). Ashish Kumar Gupta, student of Electronics and Instrumentation (EIC) attained 9th All India Rank, while Yashika Garg and Amit Jangra, both students of EIC, have secured 48th and 90th Rank in GATE 2020. Similarly, Amit Shukla, a student of Electrical Engineering has secured 92nd Rank. In the total, 31 students from Mechanical Engineering, 16 from Electronics Engineering, 14 from Electrical Engineering, 12 from Computer Engineering, five from Physics and four from Chemistry have qualified the GATE Examination.
Vice Chancellor Prof. Dinesh Kumar has congratulated the students on their achievement and said that the students have always brought the laurels to the University and set new benchmarks of excellence on the academic front. Vice Chancellor has extended his best wishes to the successful students for their future endeavours.
Graduate Aptitude Test in Engineering (GATE) is an examination conducted jointly by the Indian Institute of Science (IISc), Bangalore and the seven Indian Institutes of Technology (at Bombay, Delhi, Guwahati, Kanpur, Kharagpur, Madras and Roorkee) on behalf of the National Coordination Board (NCB)-GATE, Department of Higher Education, Ministry of Human Resource Development (MHRD), Government of India.
This year, out of 858890 registered candidates in 25 papers, 685088 candidates (79.76%) appeared in the examination and around 18.8% candidates qualified in GATE 2020. The result was declared by IIT Delhi on March 13, 2020. The GATE 2020 score would be valid for three years from the date of announcement of the results.
It may be noted that qualifying in GATE is a mandatory requirement for seeking admission and financial assistance to Master's programs and direct Doctoral programs in Engineering, Technology, Architecture and Doctoral programs in relevant branches of Science, in the institutions supported by the MHRD and other Government agencies. Even in some colleges and institutions, which admit students without MHRD scholarship or assistantship, the GATE qualification is mandatory. Further, many Public Sector Undertakings (PSUs) have been using the GATE score in their recruitment process.