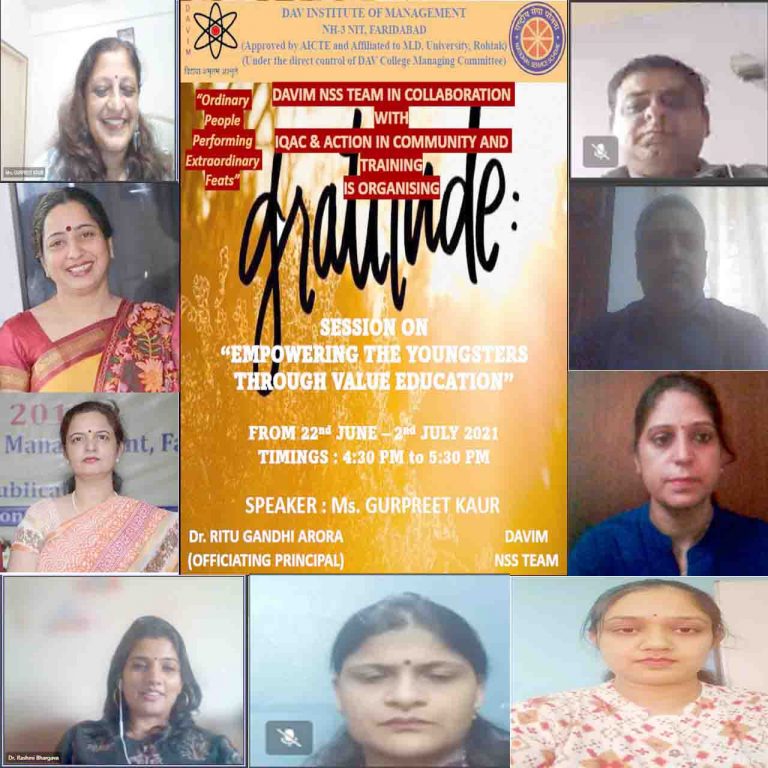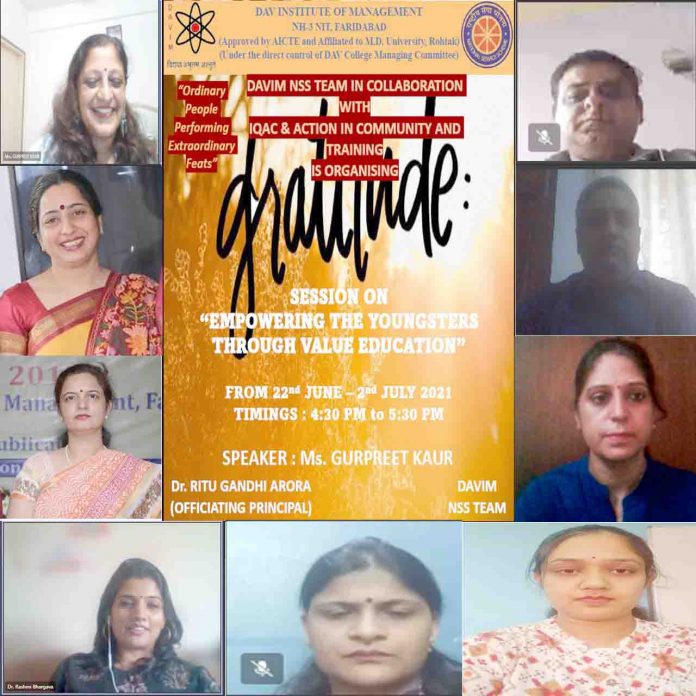 Faridabad news, 06 July 2021 : NSS Wing of DAVIM in association with NCC unit, Rotaract club and Centre for environment organized 9 days workshop on the topic "Power of gratitude and its magic". The idea was to
Imbibe the feeling of "being thankful to God" for what we have and to find positivity in what is happening around us.
Speaker of the session was Ms. Gurpreet kaur and on each day with her teachings and experiences students learnt to be thankful to the parents, family, friends for their support ,accepting their teachings as advice with open heart and accepting things as blessings. Each day of workshop was like a new morning for students where they came to know how to achieve the dreams, the power of magic. The workshop has a deep impact on the thinking process of everyone realizing the importance of health and the power of self love.
Members of NSS wing, Rotaract club, Centre for environment and NCC unit worked as a team under the guidance of Dr. Neelam Gulati (convener of centre of Environment and Rotaract club),Dr. Rashmi Bhargava (convener of National Service Scheme), Dr. Deepak Sharma and Ms. Vandana Jain (Convener of NCC) and Officiating Principal Dr. Ritu Gandhi Arora to make the workshop successful.