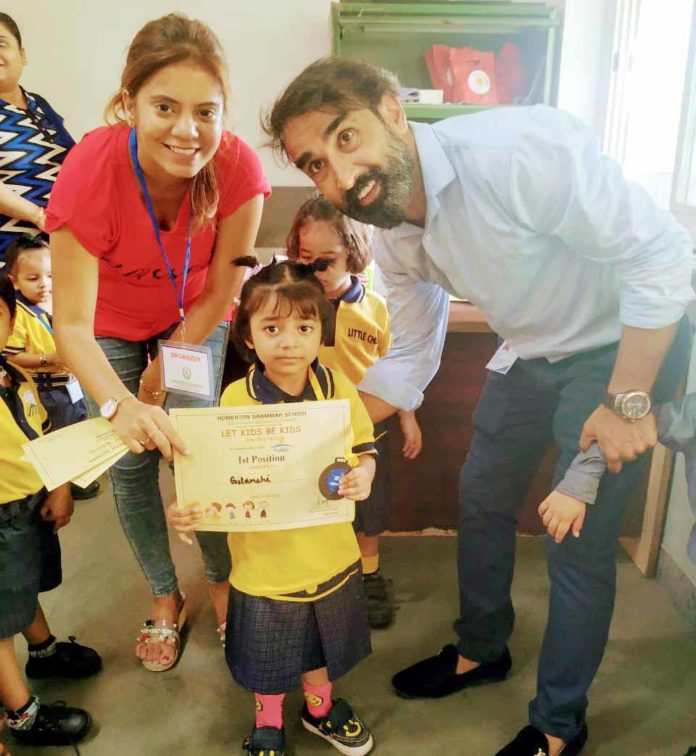 Faridabad News, 14 Sep 2019 : The weekend buzzed with enthusiasm when more than 40 pre-schools participated in the workshop organised by Homerton Grammar School, Sector 21A, Faridabad on a crucial issuethat is affecting every household today – 'Digital Addiction – Impact and Solutions'. Indeed, digital dependency is affecting every household today has been the complaint of parents and children today and the need of the hour is the role of alternatives that can reduce the screen time of every individual and bring about a change in people's lifestyle.
The programme began with a welcome of eminent speaker MsKavita Thakur, Guidance Counsellor and an experienced soft skills and behavioural trainer.Ms. Thakur, in her workshop, addressed the issue of digital addiction and focused on the importance of understanding how technology has taken over the lives of families and what measures can be adopted to curb the addiction. Post the session a lively interactive question-answer round witnessed involvement of parents who queried about their difficulties in handling their kids and disciplining them to reduce screen time.
Distinguished principals, teachers and parents from renowned preschools of Faridabad attended the workshop and congratulated the school for its efforts towards bringing face to face the pressing issue of today's family standards and values. The school honoured the dignitaries with mementos.
The workshop was a huge affair, which also had an extensive exhibition that witnessed participation from entrepreneurscoming from various sectors related to scholastic and co-scholastic areas. These exhibitors gave hands-on experience of various useful take-away products that would bring a huge transformation in their lives. Parents and children enthusiastically went through the stalls dealing in sports goods for toddlers and teenagers, robotics for all ages, encyclopedias and books, art and craft, stationery, toy library, plant nursery, dramatics and story-telling, activity boxes, and many more.
The school's Cricket Academy in association with Delhi Capitals, Soccer Academy in association with Delhi Dynamos, Badminton, Table Tennis and Lawn Tennis Academies and Dance Academy also witnessed energetic involvement of the kids and parents alike.
Founder Principal Mr. Kuldip Singh addressed the parents on the topic – Education at Homerton, which encourages students to develop their own creative and critical thinking from the very childhood.
Management congratulated the school staff for successfully organizing the workshop. The participating schools and parents appreciated the event.