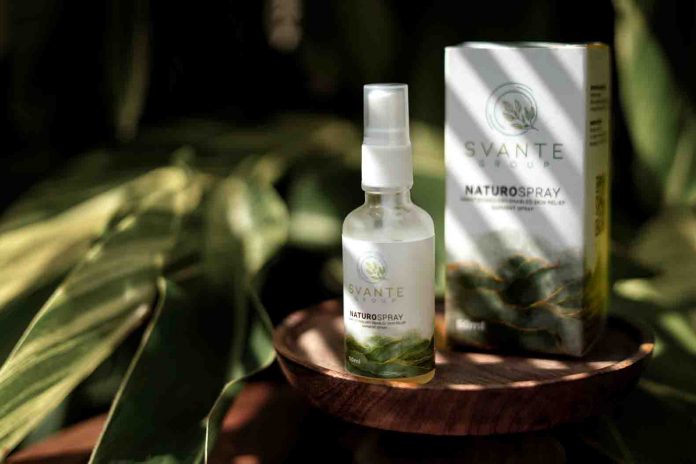 New Delhi, 6th December 2021 : Laboratory based manufacturing organisation that provides holistic clothing treatment solutions, The Svante Group has recently launched its never-seen before plant-based solution that effectively and actively provides protection against skin disorders to treat and nourish sensitive skin.
An active solution that is both anti-microbial and anti-bacterial in nature is an easy solution that provides the first layer of protection against common skin disorders, such as dermatitis, eczema and psoriasis, as well as dust, grime and pollution.
Bereft of chemical, aggressive agents, heavy metals and alcohol, Svante's solution is colourless and fragrance-free, and meant to be gentle to all skin types. Easy to spray onto everyday clothes, surgical wear, and linen, this solution embeds its active ingredients into the skin that are then slowly released throughout the day to provide a soothing, nourishing shield against external microbes. The spray-on solution can last for up to 4 washes when sprayed on clothing, whereas linen dipped in the solution delivers effects that last for up to 25 washes.
The brainchild of NIFT graduates Isha Aggarwal and Kavya Bhupal, the product was developed as a solution to protect mass populace from everyday harsh environs
Through their 'Pilot Programme', Svante has shared their unique solution with direct consumers and several dermatologists to receive positive feedback on kids and adults suffering from sensitive skin, dry skin and atopic dermatitis.
True to Svante's mission, this product is available for personal use and industrial use, and is available in personal spray bottles and high volume drums at www.svantegroup.com