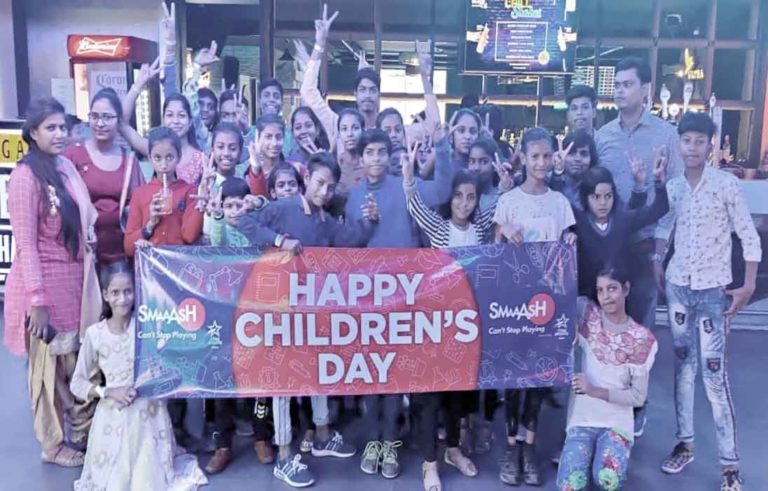 New Delhi News, 15 Nov 2019 : In celebration of the occasion of Children's Day, SMAAASH India came together with Alamb, an NGO based in Delhi as their philanthropy partner for the day. About 35 young and free spirited hearts came to SMAAASH Cyberhub to make the most of the day.
"We are very happy to associate with Alamb India on the occasion of Children's Day and hoping to encourage our customers to realize the importance of giving back" added Udit Batra, Cluster Head Smaaash Entertainment.
They were seen having frolic at their day with SMAAASH by enjoying all the arcade games, unleashing their cricket fanatics on the pitch and more. A scrumptious and hearty meal was organized for these children to be able to enjoy a delectable course post the enjoyment.
They were delighted to be associated with Smaaash. All and all the day was full of fun and laughs shared.
"We are delighted to be a part of this & look forward to visiting Smaaash again with more kids. Thank you Smaaash, you really made this Children's Day very special for the kids" Farroq, NGO Coordinator.
Smaaash extended its hand in a small way to the society and would continue to do such philanthropic endeavours in the near future.