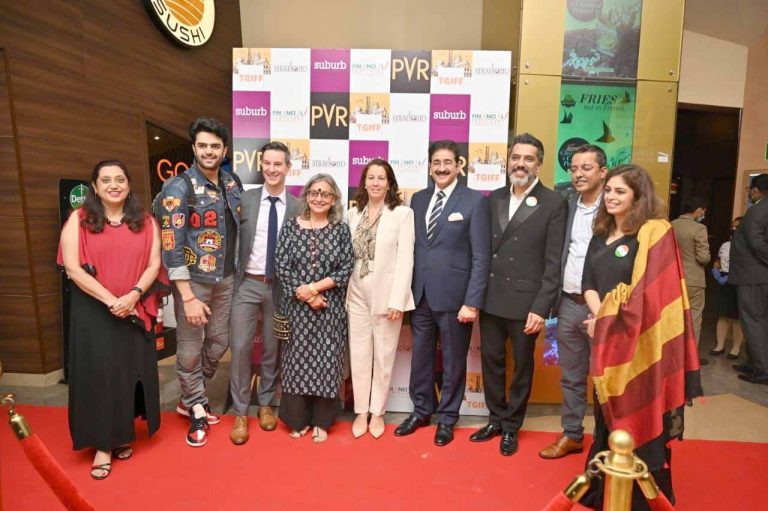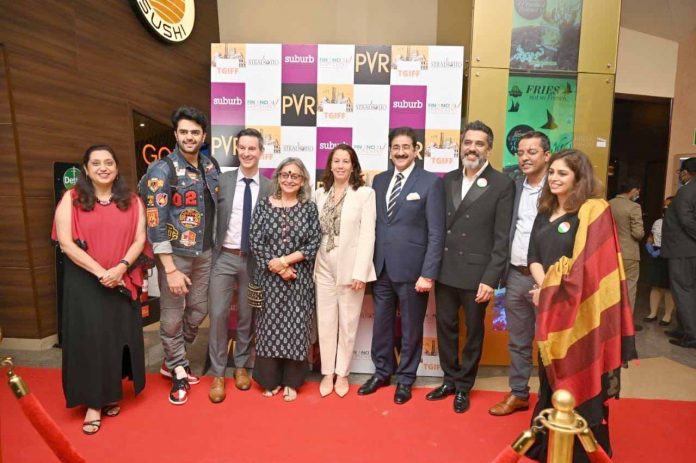 Mumbai News, 07 Sep 2021: The Great Indian Film Festival (TGIFF), founded by 'Vevek Paul' opened to a great response. The special guests who attended the opening ceremony included actor Maniesh Paul, actor and YouTube sensation
Sumeir Pasricha and actor-producer
Sohila Kapoor of Arya fame.
Apart from celebs from the world of cinema, several other dignitaries also graced the opening ceremony of TGIFF. Anthony Miranda, Cultural and Educational Affairs Counsellor, U.S. Mission to India, US Consulate ; Sandeep Marwah, Founder of AAFT University; and HE Hayet Talbi, Ambassador to India from Tunisia were also part of the occasion.
The opening ceremony happened by lighting a lamp, which was followed by each dignitary addressing the audience for two minutes each. Each guest was gifted a plant as a gesture of thanksgiving.
The focus of the festival was on short films as a medium of expression and on film festivals and their importance for cultural exchange and learning. Maniesh Paul's short film, Hichki (Hiccups), was also screened.
Attending TGIFF was a very emotional and proud moment for me, as the festival is founded by my brother Vivek Paul. I had a great time flying especially for the festival to Delhi and was happy that through this festival the movies came back to theatres. What is the most heartening thing about the festival is that whether the film is a three-minute project or whether a 60-minute-long one; whether it's made by a student or by a renowned filmmaker – the same treatment is given to every project and filmmaker and their films are given a screening at a venue like PVR absolutely free. I wish the festival all the best, as it travels all the way to Dubai next year," says Maniesh Paul.
Talking about the ceremony and the festival, Vevek adds, "The festival has started with good wishes. With the presence of film lovers, filmmakers and my esteemed panel of guests , I feel elated when I see short film makers coming to the festival with their families and they show their films on the big. I was happy that the festival was opened in the presence of so many dignitaries. I feel on top of the world."