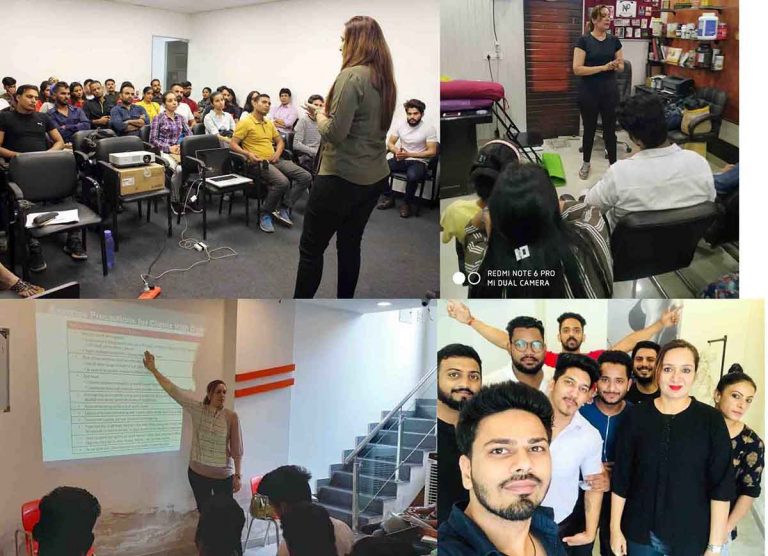 New Delhi News, 05 April 2022 : A Diet and Wellness clinic based out of New Delhi, Nutrifybypoonam is for all those people who want to bring a revolutionary change in their lives by leading lives which is enriched with more knowledge about nutrition, wellness and a better quality of life, better nutritional requirements info for a complete well being of their bodies according to their current life styles, age and gender.
The USP of the clinic talk about the below aspects of Metabolic programs such as – Advance Physique Transformation, Diet for Weight Management, Stress Management, Diabetes Management, Thyroid Management , PCOS Management , PCOD Management , Hypertension , Cholesterol, Pregnancy and Lactation.
Poonam Duneja says "We give one complete details of their medical issues based on blood test parameters, gene testing and gut microbiome test , we are a team of 10 doctors , diabetologist, gastroenterologist, oncologist , ophthalmologist, gynaecologist and medical experts in other fields ! Our whole focus is to bring you quality life and bring you closer to your dream physique inside out. I work with a vision to eradicate diabetes from India in next 10 years and we are on it .
Poonam also runs an online diet academy which provides certified clinical and Therapeutic Nutrition programs. Conducted by Nutrifybypoonam Diet & Wellness Clinic which provides scientific knowledge based information to certify students as Nutritionist It imparts the standards and guidelines laid by Indian Council of Medical Research (ICMR) and National Institute of Nutrition.
Poonam also is a Commonwealth Powerlifting Silver and Bronze Medalist, National Bench Press Championship Gold and Silver Medalist and Member of International Human Rights Organisation. She secured silver and bronze medals in the Bench Press championship and Commonwealth powerlifting 2019.
ABOUT – https://www.nutrifybypoonam.com/
INSTAGRAM – https://www.instagram.com/nutrifybypoonam/