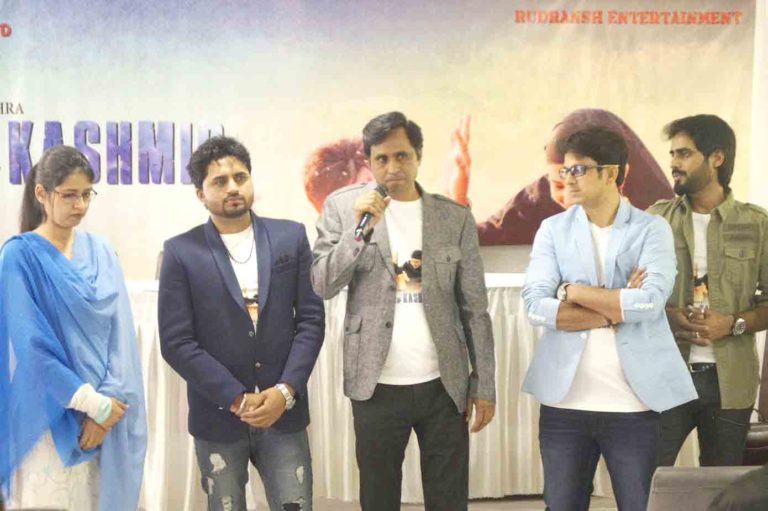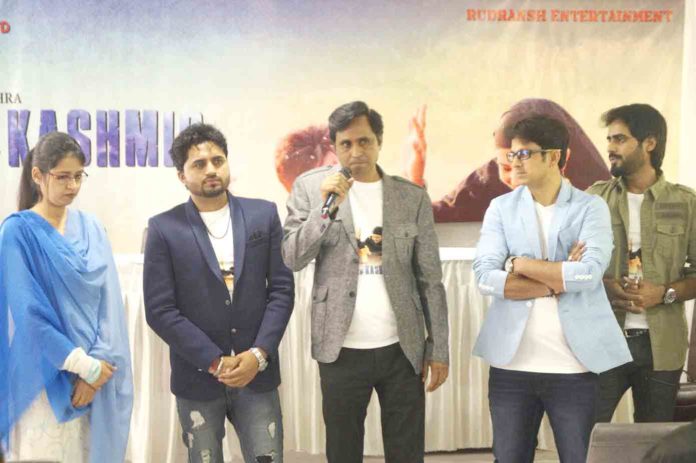 New Delhi News : Revealing the issues faced by Kashmiri Pandit nowadays, film Kashi to Kashmir is all set to showcase the current scenario of the nation. Based on how the youth are misguided and discriminated. And how a terrorist group manipulates the youth against the nation. Apart from this, the upcoming Hindi film is also special for Uzma Ahmed, as for the first time she worked as an actor for the same. Uzma, who had made the headlines in the news by returning to India from Pakistan after a brief legal battle.
Well, the entire team of the film shared their views and experiences for the movie at a press conference held in The Zest Restaurant at Janpath, New Delhi. Where along with Uzma, Sanoj Mishra the director, Deepak Pandit, producer, Vivek Agarwal, Ravi Chaudhary & Deepak Singh were also present to reveal the uniqueness of the film.
While talking to media the director of the film given many details, and as per him, after following a deep study on the current situation of Kashmiri Hindus and Kashmir, writer-director Sanoj Mishra and producer Deepak Tripathi are working on Kashi to Kashmir. The purpose of the film is to increase mutual fraternity. The shooting of the movie took place in Srinagar, Jammu and Kashmir and other extremely sensitive places. And next month the film will be shot in Lucknow, Varanasi, and Sitapur.
Further, he added, "I always wanted to work on this sensitive topic, this movie will definitely connect people. My stand for this film is not commercial, my stand is to reach the problems happening at that place and spread peace and education."
Featured under the banner of Cinox Entertainments, Kashi to Kashmir stars starring Vikas Chaudhary, Shravni Sahay, Uzma Ahmed, Arnav Pandit, Govind Namdev, Omkar Das Manikpuri. The music of the film is given by Faisal Ali & Sanjay Kumar. And it will be releasing at the end of 2018.