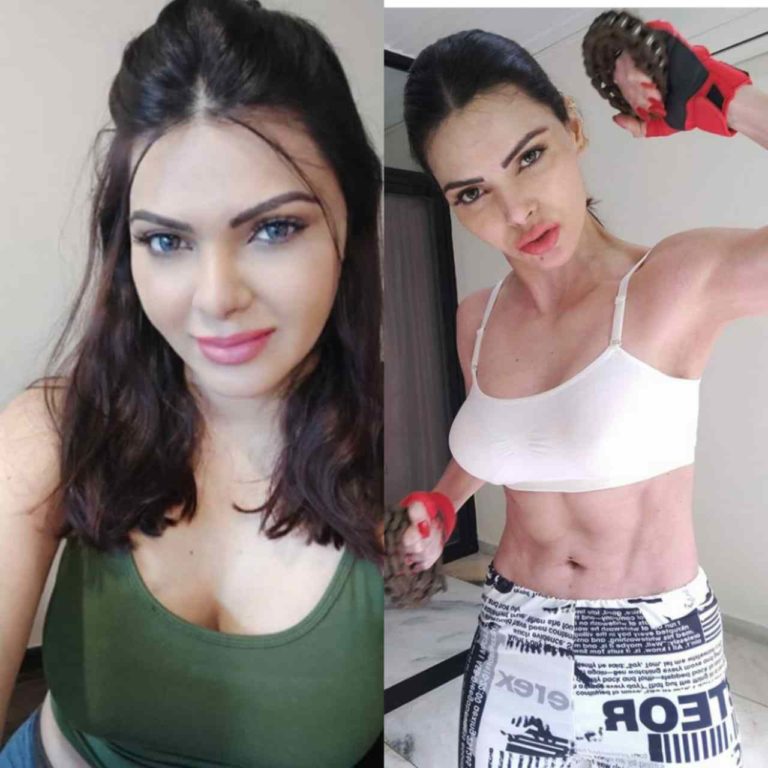 Mumbai : When you grow up as a fat kid, battling all the bullying and body shaming certainly leaves a traumatic impact on your subconscious mind. From a chubby starlet to the fitness-conscious diva that she is today, Sherlyn Chopra's body transformation has often been highlighted by fans. While we have seen enough workout and fitness-centric videos from the celebrities during the lockdown, the one that has impressed us the most has to be Sherlyn Chopra's transformation story.
Sherlyn Chopra quoted, "Last year, I weighed 59 Kilos as I wanted to gain weight to see how I would look as Chubby Chopra. This year, during the lockdown I decided to shed the extra weight so as to become lean and toned. So, I increased my protein intake and reduced my carbs. I started working out regularly at home under the guidance of my fitness trainer, Yogesh, who would train me every day via video call. I also love doing yoga for the strengthening of the body and the mind."
Sherlyn added, "In 2017 October I decided to quit smoking and I quit drinking ever since the national lockdown started in March 2020. I also don't indulge in any substances that make the body acidic. I like to keep my body clean and pure. I believe Discipline and Nutrition are key to overall fitness which I believe is 99% mental and 1% physical."
Sherlyn Chopra was last seen in the video single Tunu Tunu. Composed by Vicky & Hardik and crooned by Sukriti Kakar, the foot-tapping number is produced by T-Series and Sherlyn Chopra Production. Besides feature films, short films and web series, she is very much engaged in her business of high content creation as a producer, actor, writer, director, rapper and singer.