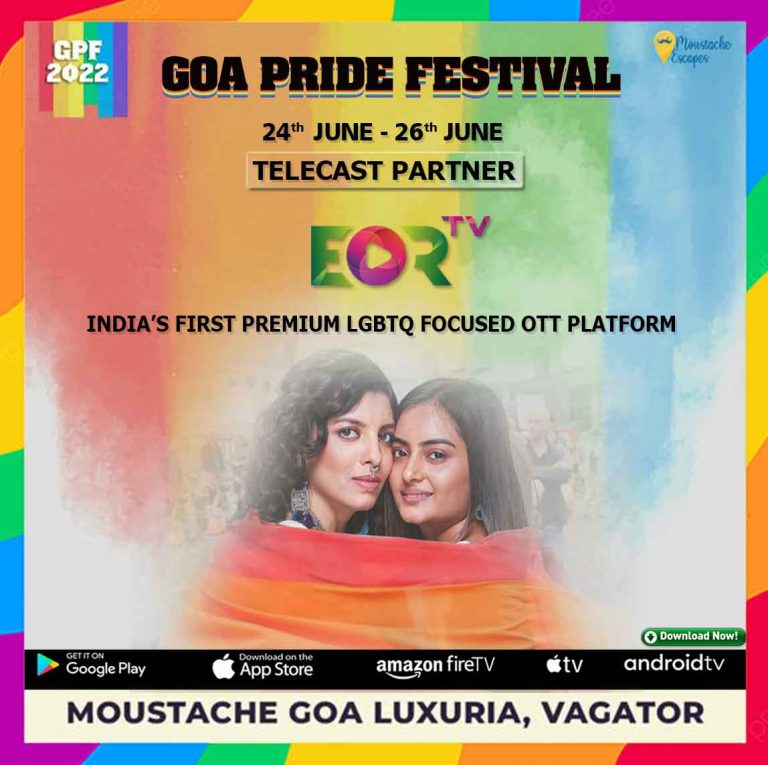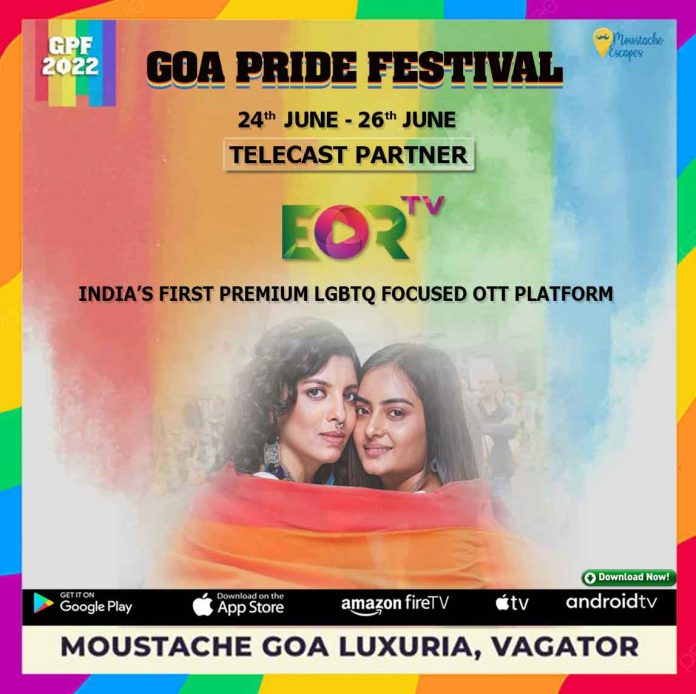 Mumbai News, 17th June 2022: EORTV has become the official telecast partner of the Goa Pride festival, organized by Moustache Escapes l — a partnership that promises to connect the LGBTQ event to the digital platform's users across. As part of the LGBTQ Pride month, EORTV announced its partnership, looking to draw eyeballs and will provide users with content from the Festival which has various activities lined up from June 24, 2022 till June 26, 2022 at Moustache Goa Luxuria, Vagator.
The Goa Pride Festival aims at celebrating love and togetherness. The purpose is to help people explore and know themselves through a common community. EORTV will be also showcasing their original show trailers of Mombian, Pankhriya Udi Udi, I Love Us and much more along with their #BeginsWithYou Pride Anthem to the live audiences.
"We are delighted to be able to present the official program of the Goa Pride Festival and stream it on our platform during the festival," said Falguni Shah, Managing Director EORTV.
She added, "We are truly honored to be a part of this Goa Pride Festival, that celebrates Love and togetherness through entertainment. We are also eager to share the magic of the festival with a wider audience than ever before. We're looking forward to sharing the most exciting and inspiring moments from the festival and seeing the festival reimagined through the lens of EORTV."
"We are pleased to inform you that Moustache Escapes is celebrating its 1st Annual Pride Fest at Moustache Goa Luxuria and with this event, we will be celebrating love and being who you are, promoting unity, equality, and pride for all people. We are glad to be associated with EORTV as our Telecast Partner", said Mr. Abhishek Khandelwal, Managing Director Moustache Escapes
Several other artists and interesting activities are planned for this festival in Goa. Also, flash mobs will be held at various places in the state as part of the pride month.
Details:
WHEN: June 24, 2022 to June 26, 2022
WHERE: Moustache Goa Luxuria, Vagator.
CONTACT: Call/DM – 8929100705 or https://www.instagram.com/goapridefestival/?hl=en
Download the app now and subscribe to EORTV!
ANDROID:https://play.google.com/store/apps/details?id=com.eortv.eortvandroid&hl=en_IN&gl=US
iOS: https://apps.apple.com/in/app/eortv/id1520393624