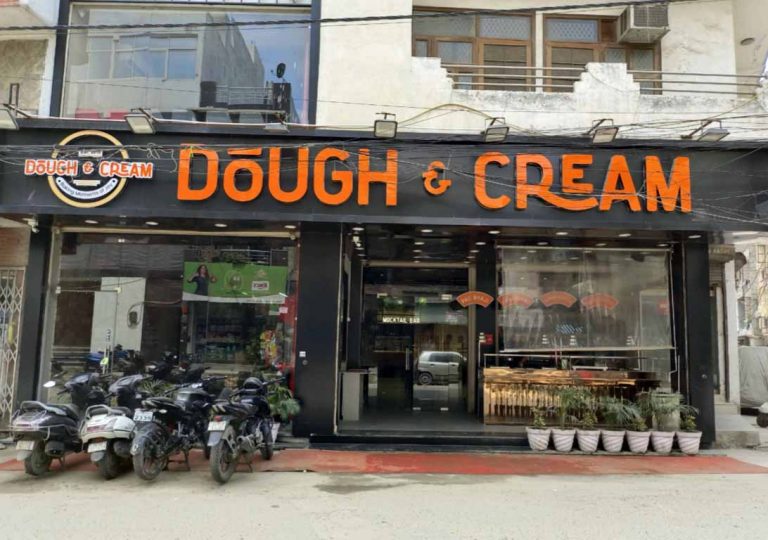 26th, July, 2022, New Delhi: Dough & Cream, a Delhi-based bakery cafe, opened its 10th store in Vishnu Garden, Delhi after following the enormous success of previous stores. Dough & Cream is accessible all throughout Delhi via their website, Zomato, and Swiggy. In well-known Delhi neighbourhoods like Janakpuri, Moolchand, and Vikaspuri, among others, Dough & Cream has a number of locations. This bakery cafe's customer is rapidly growing, and the company plans to open more locations soon.
Dough and cream have been baking joyfully since 2018. In just four years, Dough & Cream has won over thousands of consumers by bringing them joy and making them fall in love with their delicacies . This bakery café has been running in ten sites lately. This bakery café is dedicated to providing affordable, high-quality products and personalised services. Chefs who have been hand-picked, well trained, and experienced produce products of the highest quality, flavour, and finish. All recipes are continually altered to meet consumer demands and market trends. The finest ingredients are used in the production of each product, which is done without the use of preservatives or additives. Dough & Cream takes great care to keep up with proper cleanliness.
Several delicacies, including blueberry cheesecake, mousse cake, and rasmalai cake, are among Dough and Cream specialties. Dough and Cream is a top bakery café in Delhi. The café's interior is attractively furnished and created in the establishment's cosy style. It offers a stunning setting, a tranquil environment, and a lovely vibe that will tempt you to stay forever. Dough and Cream serves delicious mousse cakes that are worth dying for. With a classic selection of cold coffee, salads, pizza, pasta, momos, and many more dishes that are among the most popular, Dough and Cream assures to provide the most authentic flavour on the plate.
Manish Kukreja, Gaurav Kukreja, and Mayank Kukreja created Dough and Cream in 2018 with the intention of providing the most reasonably priced confectionary goods and the tastiest cuisines to satisfy consumers' cravings, which they successfully accomplished.
Director and CTO of Dough and Cream, Gaurav Kukreja, stated, "Since it had always been my favourite activity, I vigorously pursued my love when we got the chance to start the bakery café. We were welcomed so warmly by the people when we initially established our bakery café in Janakpuri. It served as a major source of inspiration for us as we built Dough & Cream into one of Delhi's best and most affordable bakery cafés. We recently established our tenth site, and we have plans to add more soon."