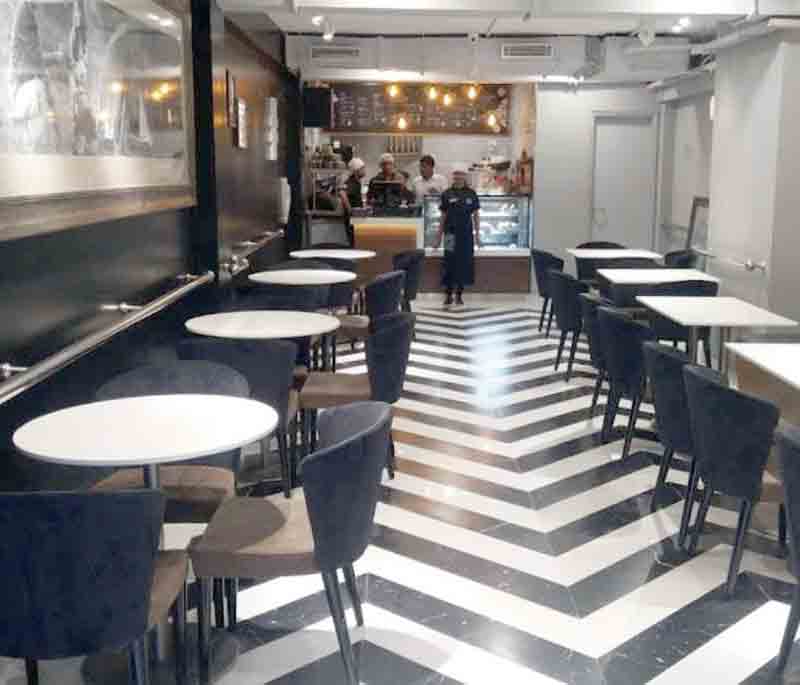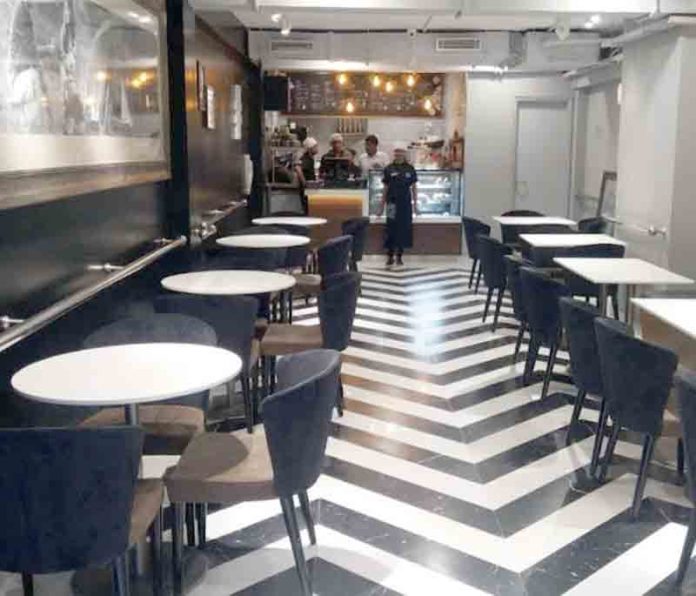 New Delhi News, 02 Dec 2019 : Cha Bar, Lajpat Nagar is showcasing the exciting range of Teas and cultural preparations the brand is known for. Whether you're grabbing a tea on the way to work or looking for a neighborhood lunch spot, the new Cha Bar, Lajpat Nagar will offer an array of all-day dishes and to-go options paired with its superlative range of teas, to take your taste experience to new and delicious heights. Cha Bar, Lajpat Nagar offers on the go snack bites brewing flavoured teas. Designed stylishly with modern aesthetics, the new outlet also has exciting offers for its customers. With a comfortable seating capacity and a pocket friendly average cost of Rs. 350 for two, the new outlet has already sold more than 50,000 cups of tea.
Cha Bar offers a wide and enviable choice, they believe that there is indeed nothing quite like a good cup of tea so every cup of blend we serve has journeyed, be it from the dhabas in India or from across the Globe from other cultures.
Different flavours of teas at Cha Bar range from Flowering, Organic, Herbal, Diet, Fruit, Bubble teas to an exclusive range of Darjeeling, Nilgiri, Sikkim and Oolong tea variety. Complimented by the best in Arabic, Chinese, Japanese, Moroccan, Russian, Sri Lankan, South African and Thai Teas – make up more than 150 varieties, a pure joy for our customers as they browse through a book by their favourite author. Cha Bar's Menu boasts of exotic and cultural blends like the Moroccan Mint, South African Rooibos, Decaf Teas, Green Teas and Ayurvedic Teas with healing powers and all of them are popular amongst our patrons. Special category of 'Chai Hindustani' and the Cutting Cha has been reinvented here at Cha Bar.
To complement the collection of Teas, Cha Bar offers a wide selection of Ala Carte savories as well such as fresh wholesome salads like the Greek Salad, Classic Caesar with a choice of dressings that are perfect for a nutritious meal. Scrumptious finger foods like chilli cheese toasties, cha piazi , barbecued chicken sausage besides fish and chips are the ideal appetizers to share with friends and family. Other snacks include the classic English tea sandwiches, pita sandwiches and rolls, house special soft centered muffins, freshly baked cookies and cupcakes, home-style special cakes like Iced Carrot Cake, Walnut and Caramelized Apple and Cinnamon Cake is perfect to round off tea-time or take away. Other delightful savories include Falafel Hummus in pita pockets, Barbequed Chicken Sausages, Paneer Khurchan Roll, Keema Samosas and Double Chocolate Chip and Walnut cookies.
Cha Bar Menu is refreshed regularly with additional varieties of exotic Teas and scrumptious snacks with in-house experts at Apeejay Tea Group with experience of nurturing tea in our plantations dating back more than a 100 years and renowned Chefs of the Apeejay Surrendra Park Hotels with 50 years of experience in fine hospitality and award winning Food & Beverage offerings. Today, Cha Bar offers this experience at Oxford Bookstores across multiple stores in Bhubaneswar, Kolkata, Mumbai and Delhi- NCR as well.