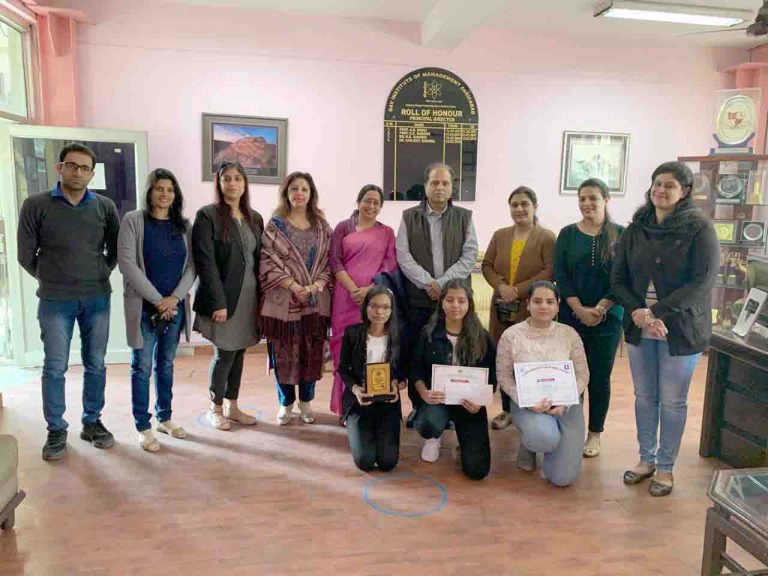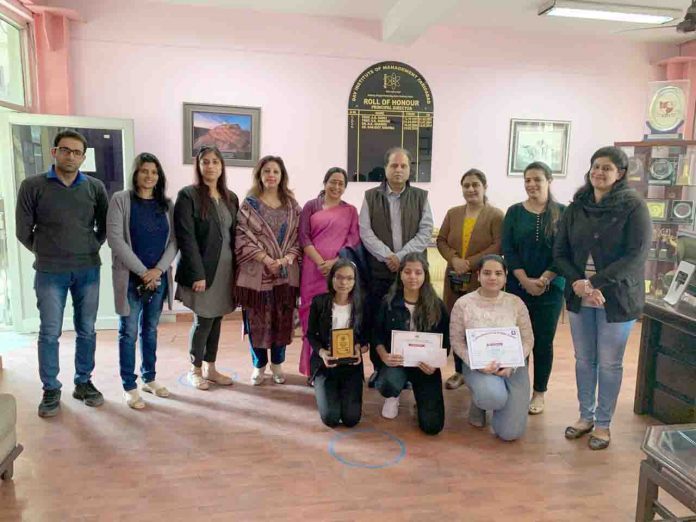 Faridabad News, 27 Feb 2021 : The students of DAV Institute of Management, Faridabad participated in State Level Competitions in various events like Dance, Poetry Recitation, Singing Competition, PPT, Poster Making, Quiz Competition organized by Hindu Girls College, Jagadri. The event was organized through online mode on 15th February, 2021. Heena Kapoor of BCA 1st year bagged first position in Poster Making.
The students also participated in Inter College Declamation Contest and PPT Presentation Competition on 13th February, 2021 organized by K.L. Mehta Dayanand College for women, Faridabad. Pooja Verma of B.Sc (Hons.) Computer Science, bagged third position in Declamation Contest on the theme 'Importance of Cultural Heritage'.
The students also participated in State level Online Slogan Writing competition organized by Department of Political Science & Legal Library Cell, Kumari Vidyavati Anand DAV College for women, Karnal on 1st February, 2021. Shweta Baghel of BBA (BE) won a consolation prize of Rs 300.
The certificates were awarded to the winners after the declaration of the results. Dr. Sanjeev Sharma, Principal Director, and Dr. Ritu Gandhi Arora, Vice Principal congratulated all the proud winners and participants for their achievements and members of the Cultural Committee for working hard in polishing the students as well as instilling confidence in them to perform in such mega events.