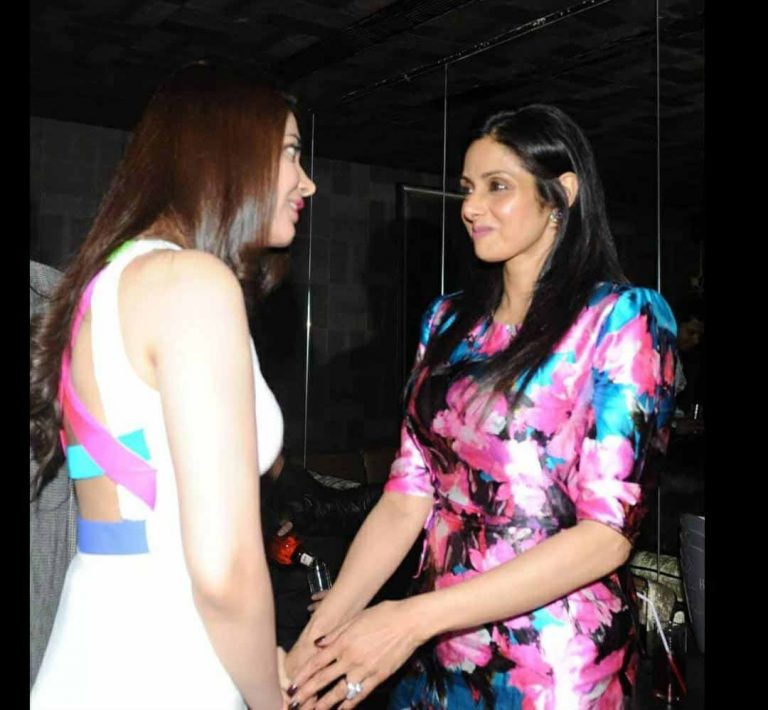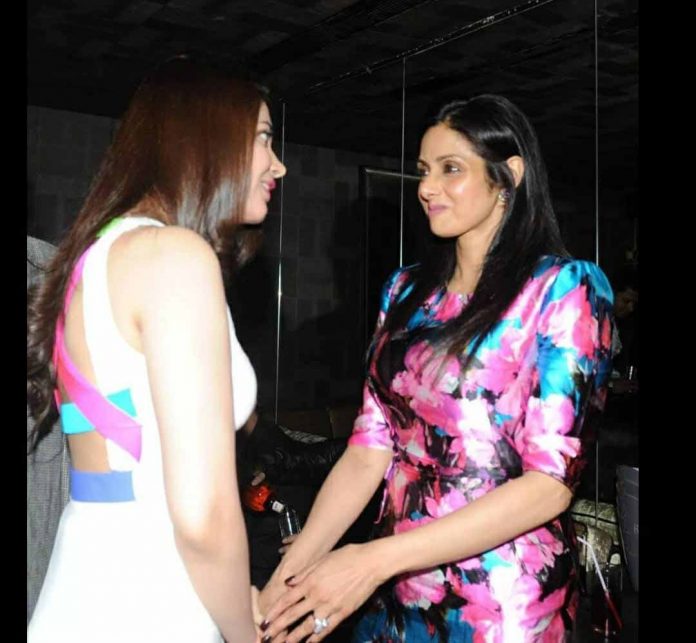 Mumbai News, 17 March 2022 : Sridevi was and still remains India's first female superstar and one of the most loved actresses across the nation. In her wide and diverse filmography, she left her audience with a lot of memories to hold on to. It still feels unfathomable that it has been four years since she left the world but the memories, she left people with, will live on forever, and supermodel Ankita Shorey has one such memory that she keeps close to her heart.
Ankita shares that just a few years after she had won Miss India, she was working actively as a model and in endorsements, when one day she received a call that seemed a bit out of place to her. The model-actress got a call from Boney Kapoor's office saying that since it was Sridevi's birthday in a couple of days, they were hosting a party for which they wanted to invite her.
"I was a bit confused as I had never met either of them before. I wondered why Sridevi ji would invite me to her birthday party. I thought it could be a random call for a random party, the kind of which happens in the industry often," she reveals, adding that she is not a party person as such, so she didn't pay much heed to it. "I assumed that it was like a bulk call and since I am not that kind of a person who would turn up at any party to be seen, I gave them an excuse. I wasn't able to comprehend if it was actually a genuine call or not, so vaguely I told them that if it's Sri Ma'am's birthday party, she should be the one inviting me, so as to get out of it. I ended the conversation and eventually forgot about it."
What happened next remains special to Ankita till date. "The very next day, I received a beautiful gift from Sridevi ma'am and with that I got a call on which her and Boney sir were there on the other line. She called me by my name and the first thing she said to me was – Ankita i really want you to be there for my birthday " she shares, adding that she couldn't actually believe for a moment what was actually happening.
"I was taken aback at that moment, and I was in disbelief that it was actually both of them calling me. Boney sir also added that they would love to have me over. After I gathered the hold of it, I told them that it would be indeed special for me to be with Sridevi ma'am on her special day. I would have dropped anything to be there since she had personally invited me," Ankita recalls. She insists that she can never forget that grounded nature and humble attitude of the power couple. "I couldn't believe that people like them who were so on top of their fields, were so kind to call me so lovingly and invite me saying, 'Beta, please come.' That whole incident still gives me goosebumps as I was so fresh in the industry then and not even one film old, but still they invited me to their celebrations personally."
While Ankita was floored by Sridevi and Boney's humility in this instance, it also served as a confidence booster for her in her profession. "It was a gesture that made me believe that my work was getting noticed within the industry," she asserts, adding that no matter where she reaches in her career, this is one instance that she will forever cherish.