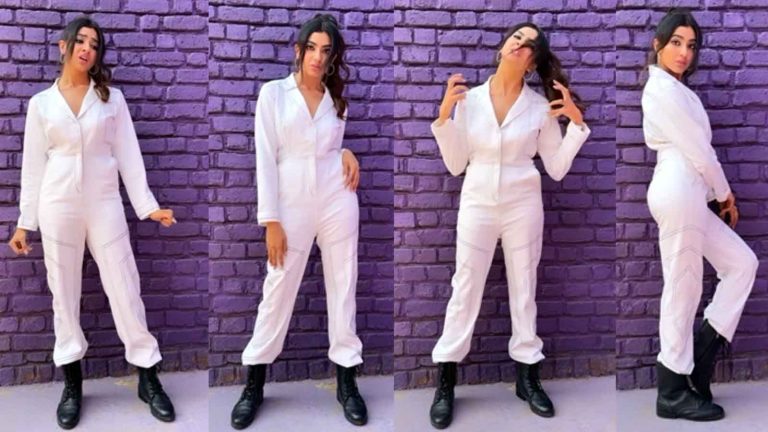 Mumbai : Popular reels often become trends, captivating social media platforms and inspiring countless individuals to recreate them. Kashika Kapoor, with her keen eye for trends and her passion for creativity, took up the challenge of recreating the iconic "My Life is Over" reel pose.
Talented actress Kashika Kapoor recently left her fans in awe as she recreated a famous "My Life is Over" reel pose, showcasing her versatility and flair for capturing iconic moments. Dressed in a mesmerizing white jumpsuit, Kapoor exuded elegance and style, while striking a pose that mirrored the emotions of the reel. Her recreation, coupled with her charismatic presence and the ethereal beauty of her attire, left her followers mesmerized and eagerly anticipating her future projects.
Kashika Kapoor chose to wear a white jumpsuit that accentuated her natural beauty and added a touch of elegance to the moment.Kapoor's sense of style and sophistication. Its flowing silhouette and crisp white color enhanced the overall visual impact, making Kapoor stand out and captivating the attention of her audience.
Check out the video now
https://www.instagram.com/p/Cr-Gs4EgA8d/
Seeing this goofy mood of Kashika Kapoor we just cant resist ourself from saying aww to the actress and even fans just cant stop praising her and filled her comeents sections with laugher and fire emoticons
On the work front, Kashika will soon make her big bollywood debut with Prradip Khairwar's Ayushmati Geeta Matric Pass which will be released in theatres soon.