New Delhi News, 07 January 2020: Retrouvailles '20 was a first-of-its-kind event to celebrate the best of the Indian Luxury Wedding Industry. True to its promise, over 300 wedding professionals attended an evening program of a showcase, live music and entertainment. The highlight of the event was the launch of the Retrouvailles '20 Calendar featuring.
The event was organized by Kanika Mehta and EXP Exchange. Said Kanika, "We wanted to get the leading wedding planners of India together – all real-life rockstars – to celebrate their work and are delighted with the response."
Speaking on the occasion, Mr. Vikaas Gutgutia, Founder and MD for Ferns N Petals had this to say, " FNP is a venue partner for the event. EXP Exchange and we have had a long-standing relationship and this event, Retrouvailles, is a good fit. The flower and wedding business, be it in retail, wholesale or wedding décor is something that will always evolve with time and keep growing."
The event took place on Friday, 20th December 2019 at Riviera House, Ambience Island, Gurugram.
Some prominent wedding professionals attending the event:
Aditya Motwane, Director, Motwane Entertainment & Weddings (Priyanka Chopra-Nick Jonas Wedding)
Vandana Mohan, Director, The Wedding Design Co. (Deep-Veer Wedding)
Aarti Manocha, Milestone to Memories (Akash Ambani Wedding)
Kainaz Sethna, Director, Seven Steps (Isha Ambani Wedding)
Mohomed Morani, Director, Cineyug and Owner of NSCI DOME, Mumbai (Star Screen Awards)
Sumant Jayakrishnan, Director, Scenografia Sumant (Celebrated Decor Designer)
Kapil & Sandy Khurana, Directors, The Entertainment Design Co. (Leading wedding invitation card designers)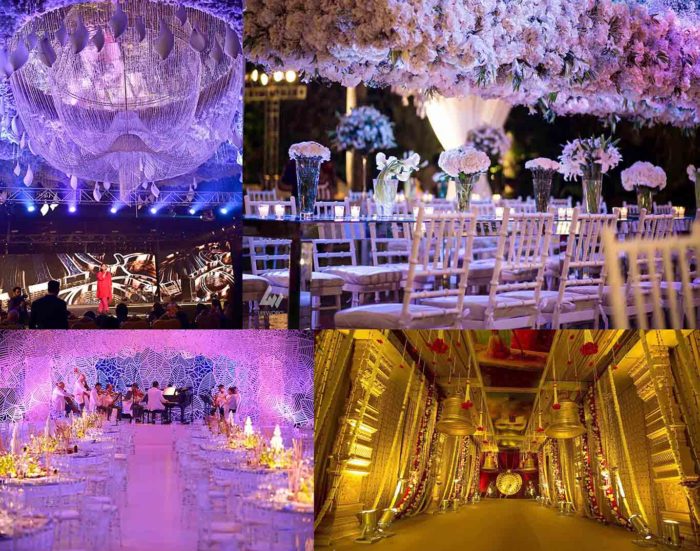 About Retrouvailles
Retrouvailles '20 is a new initiative by EXP Exchange to celebrate the best of the Indian Luxury Wedding Industry. Over 250 wedding professionals are expected to attend an evening of experiential showcases and exhilarating entertainment. From the makers of the impeccably designed Deep-Veer wedding to the celestially gorgeous Virat-Anushka wedding to the highly-detailed Priyanka-Nick wedding to the mammoth Ambani wedding – they will all be participating in this first of its kind industry event.
In a recent report, KPMG revealed that the Indian wedding industry is the second largest in the world after the US with an approximate size of $50 billion – an astounding number. Unlike other industries, the Indian wedding industry is dominated by a core group of stakeholders who control the majority of the market. Retrouvailles is a platform that brings together these stakeholders – all real-life rockstars – to celebrate and appreciate their work. Retrouvailles is a French word which means: the joy of reuniting with someone after a long period of time.