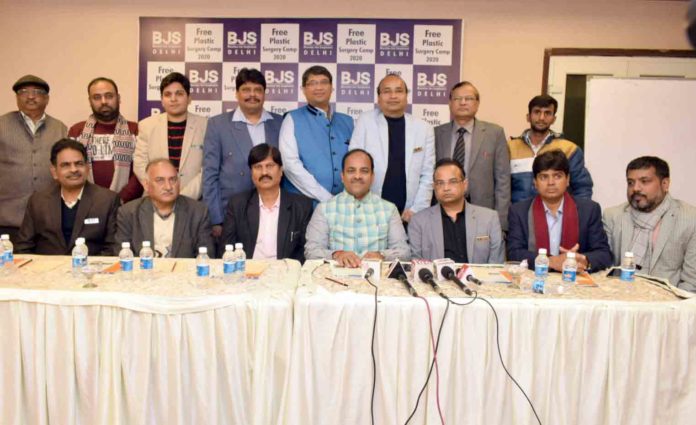 New Delhi News, 08 Jan 2020 : Bharatiya Jain Sangathan (BJS) will be organizing Free Plastic Surgery Camp in Delhi on 9, 10 & 11 January 2020. The surgeries will be done by the panel of highly trained American doctors and people who are suffering from any Facial Abnormity can get this treatment free of cost. Patients can register through a WhatsApp Number – 9024333222 for the surgery or they can register themselves on the spot. The surgeries will be done in Maharaja Agrasen Hospital, Dwarka Sector-1.
This camp will also help acid attack victims and will help them to get the best treatment possible. Bharatiya Jain Sangathan will soon organize a special camp for acid attack victims. Elaborating on the cause, BJS National President, Rajesh Lunker said, " BJS is a non-profit organization since 1985 and is organizing this camp from the past 29 years with the help of Dr. Sharad Kumar Dixit. We have treated 2,70,000 people till now and this year in Delhi we are again organizing this camp to help the needful. I hope we can reach out to the maximum number of people and provide them full treatment "
Dr. Kamal Jain Sethia, VP, BJS urged the media to spread awareness about this camp so that all the needy people can avail of this opportunity. They can get rid of Facial abnormity free of cost.